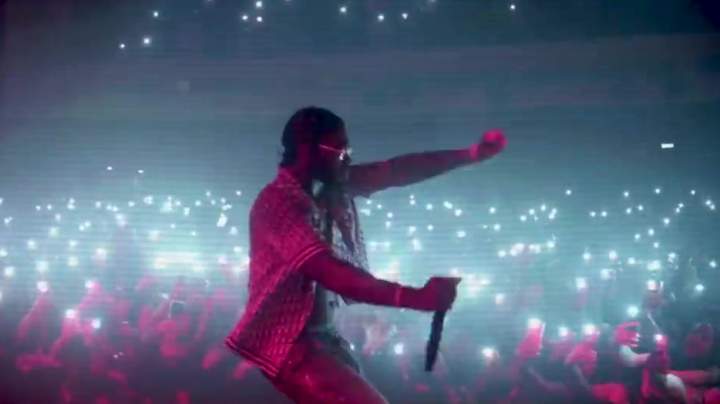 Pop Smoke would have been 21 today.
In honor of the late Brooklyn rapper's birthday, 50 Cent and Roddy Ricch keep his legacy alive in the video for "The Woo" off his chart-topping posthumous debut Shoot for the Stars Aim for the Moon.
Directed by Eif Rivera, the clip features old footage of Pop interspersed with new footage of 50 and Roddy. Surrounded by bikini-clad women and exotic cars, the G-Unit mogul and Compton MC celebrate the Woo while partying at a club as 50 touts his alcohol brands. The steamy clip also includes some girl-on-girl action.