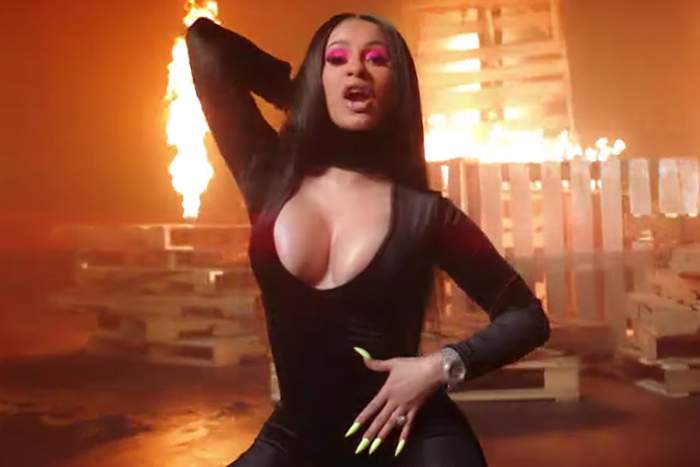 After his epic album rollout, including six videos and a performance on "SNL," DJ Khaled unleashes another one for "Wish Wish" featuring Cardi B and 21 Savage.
The explosive clip, directed by Eif Rivera and DJ Khaled, finds the Grammy-winning rapper surrounded by fire on a soundstage as bikers perform tricks. Rocking a black catsuit and Chanel swimsuit, Cardi comes through drippin' as she spits flames. Khaled, decked out in Beyoncé's "Holidayoncé" hoodie, links up with Savage, who comes to the rescue as a firefighter.
"Wish Wish" is the latest Father of Asahd track to get a visual following "Higher," "Just Us," "Celebrate," "Jealous," "Holy Mountain," and "You Stay."
Watch.