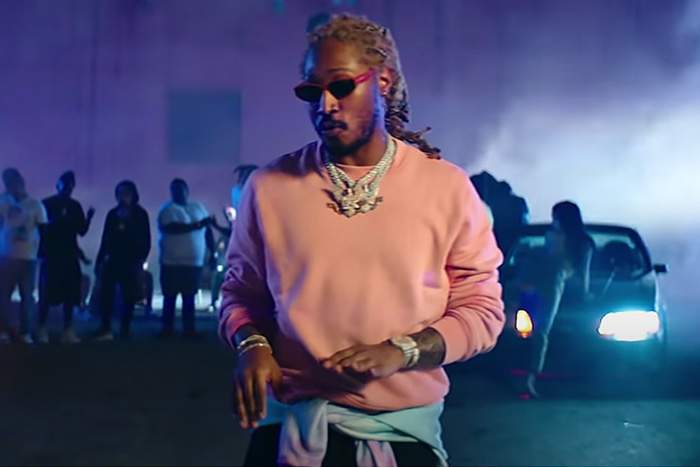 After dropping his album High Off Life in May, Future delivers the video for the standout "Ridin Strikers."
Hndrxx heads out to Miami in the fast-and-furious clip, directed by Eif Rivera. He hits the streets while surrounded by fast cars and fronts a heist with his crew of masked female bandits, who make off in cop cars with fists full of cash. "Huh, now I'm robbin' me a bank / Huh, fu**ing on foreign," he raps. "Huh, that bitch with you ain't / Huh, whippin' up foreign."
"Ridin Strikers" follows "Hard to Choose One" off High Off Life, which debuted at No. 1 on the Billboard 200 and spawned the 4x platinum hit "Life Is Good" with Drake.