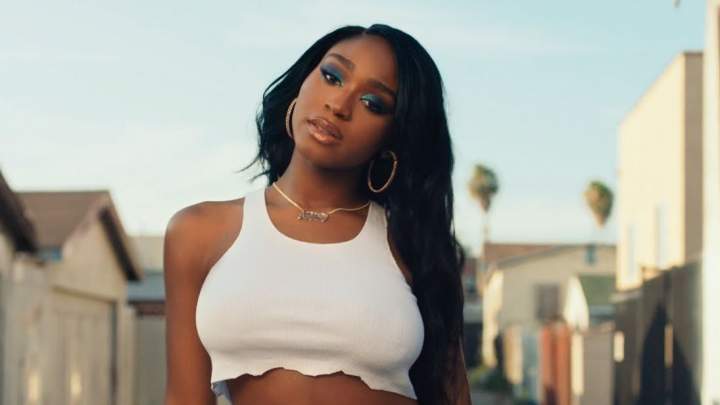 Normani is here and if you are still doubting it, she is here to stay! She has the talent and she works hard as well.
The singer has released the video for her new single, "Motivation," and fans are living for it.
The former Fifth Harmony band member in a recent interview with Rolling Stone revealed that Grammy award-winning songstress Ariana Grande co-wrote the track.
The video begins with following dreams to fruition. The clip opens with Normani as a child, watching BET's 106 & Park and imagining that she has the Number One video. Soon the visual morphs into Normani's current clip that she stars in, confidently leading others through impressive dance moves on a neighbourhood street, on the basketball court and also in the rain as she flirts with the one she desires.
Watch the video below.