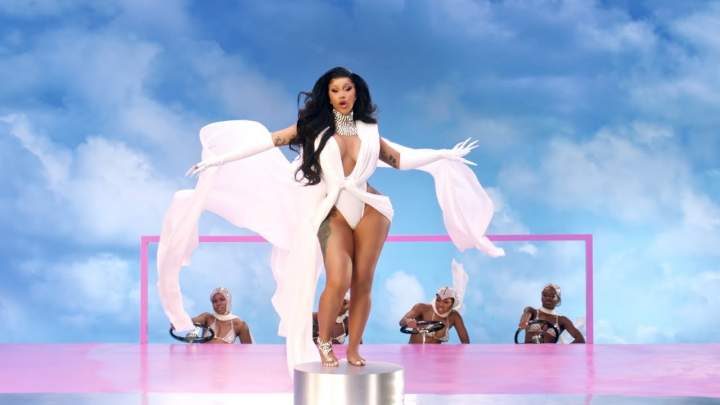 Cardi B is back.
After topping the charts with her record-breaking hit "WAP" featuring Megan Thee Stallion, the Bronx bombshell delivers the highly-anticipated follow-up, "Up."
"Big bag bussin' out the Bentley Bentayga / Man, Balenciaga Bardi back and all these bitches fu**ed," raps Cardi before delivering the catchy hook: "If it's up, then it's up, then it's up, then it's stuck."
Along with the song, she has debuted an epic music video, which she started rehearsing for around Christmas. The clip, directed by Tanu Muino, opens with Cardi standing on top of a grave that says "RIP 2020" before busting out some fierce moves alongside her dancers. She serves up several stunning looks including a black leather dominatrix and a Bentley hood ornament draped in white. Bardi makes out with her fellow sea vixens in a clamshell and sips champagne while rocking clear plastic.
Watch below.