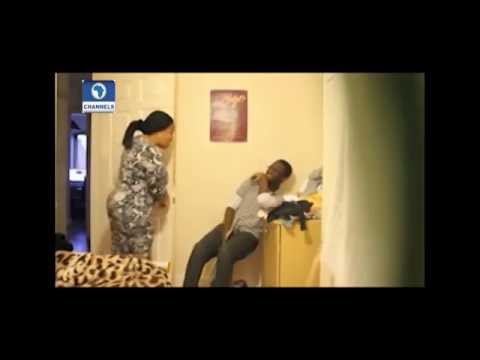 Following the call by Channels Television, Nigeria's Television Station of the Decade that viewers can interact and send pictures, videos and reports as they happen around them, a user of the app, for now known as Deji, has sent a video where he "pranked" his mum.
Sitting in a short bar chair in his room, Deji calls his mum to come in because he wants to "talk to her".
Deji reminds his mum of a girl down the road, who usually visits, and opens up to her that he had lost his virginity with the girl and had gone a step further; he is about to be a father.
While the mum was still stirring in surprise that her son had lost his virginity, she gets the actual bombshell; the girl down the road is three months pregnant.
Unaware of the hidden camera, guess what she did? Watch the video below.