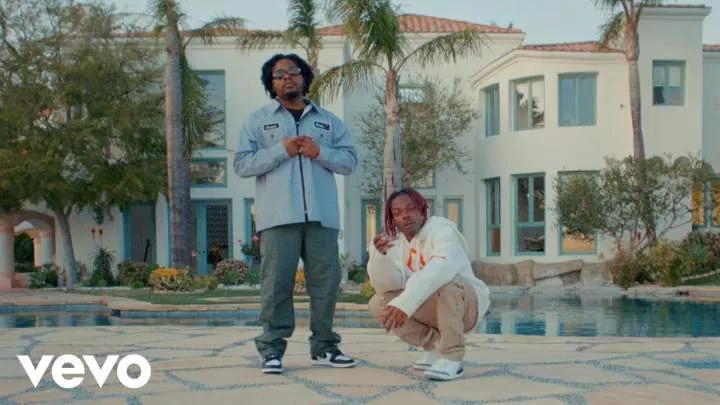 Nigerian music veteran, Olamide has teamed up with talented singer cum record producer CKay for his latest single titled "Trumpet." Leading as a pathway to Olamide's forthcoming album, the song doubles as his first official single of 2023 as a lead artist.
Olamide, who is known for his unique blend of Afrobeats and modern hip-hop, has been a major force in the Nigerian music scene for over a decade. He has released numerous chart-topping singles, and albums and has collaborated with a wide range of other artists throughout his career. CKay, on the other hand, is a superstar in the industry, with his resume stacked with the biggest Afrobeats record of all time; Love Nwantiti, he is known for his soulful vocals and skilful production work.
"Trumpet" is to be a fusion of Olamide's signature sound and CKay's soulful R&B style. The track showcases the best of both artists, with catchy hooks, smooth melodies, and dynamic beats. With Olamide and CKay's combined talents and innovative approach to music, this collaboration is sure to be one of the highlights of the year in the Nigerian music scene.
The song is co-produced by P. Prime and CKay, and it is complemented with a befitting music video directed by Jyde Ajala.
Watch the video below.
If you do not see a download button or the download button is misbehaving, kindly turn off your ad-blocker or try another browser.