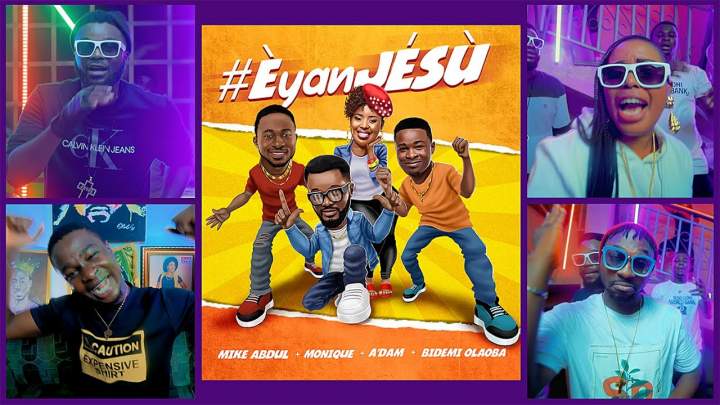 Cheers! to Spaghetti Records as they celebrate the 8th Anniversary of tapping into the innate abilities of their artistes and gifting them to the world, with a special gift titled 'Eyan Jesu'.
Eyan Jesu is a newly released song and musical video by the prestigious Team Spaghetti, Mike Abdul, Adam and Monique, graced by the indefatigable Bidemi Olaoba.
Produced by the bankable Tyanx; 'Eyan Jesu' also comes with an exciting video expression directed by the evergreen Lexten.
According to Team Spaghetti, It has been a privilege to serve knowing the positive impact their works have in the world from the feedback they constantly receive.
"We promise our followers Commitment, Dedication and Consistency" - Team Spaghetti
Watch below.
If you do not see a download button or the download button is misbehaving, kindly turn off your ad-blocker or try another browser.