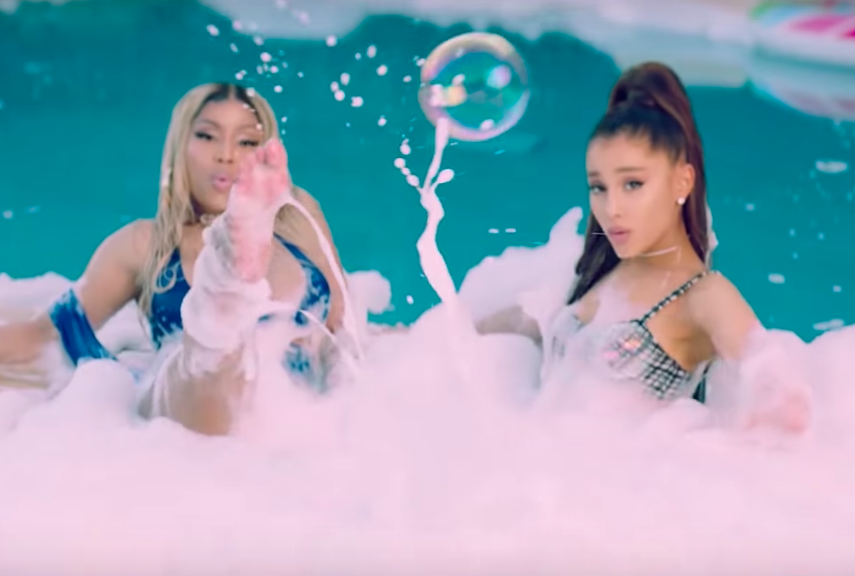 Nicki Minaj and Ariana Grande soak up the sun and fun in their sexy new video, "Bed."
After teasing fans over the past few weeks, the visual in support of Minaj's upcoming Queen album is finally here. In the sensual clip, the Young Money Queen and pop singer enjoy a bubble-filled jacuzzi outside in a tropical setting. Minaj would later head into the ocean, moving sea side as a hot mermaid. 
"Bed" is the second music video from Nicki and Ariana, following "The Light Is Coming" which appears on Grande's Sweetner album due Aug. 17.
Nicki Minaj's Queen impacts on August 10. It includes the singles "Barbie Tingz," "Chun-Li," "Rich Sex" featuring Lil' Wayne, and "Bed."
Watch the video below.