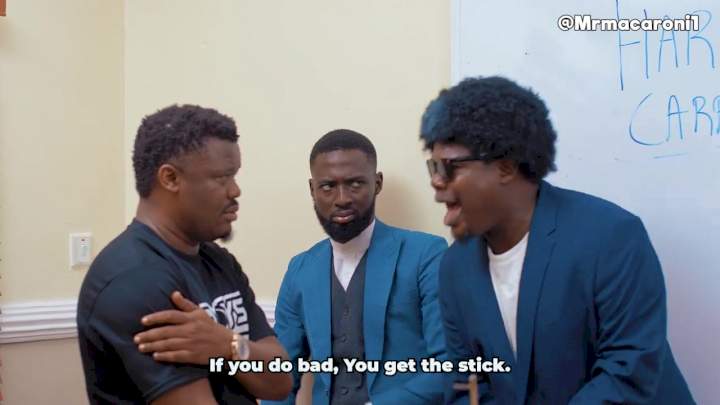 In teaching his student the Carrot-and-Stick approach in management, Professor Hardlife decides to be practical.
For the stick approach, students are to get the total number of characters in their full name as strokes of the cain for any crime commited in the classroom. Then walks in Efe Warriboy who has the full name "Charlton Efeoghene King Osiobaifo Chaplain Chukwudumebi Ikpoki" and is 1-hour late for the class.
Shot by Edem Victor.
Watch and enjoy.