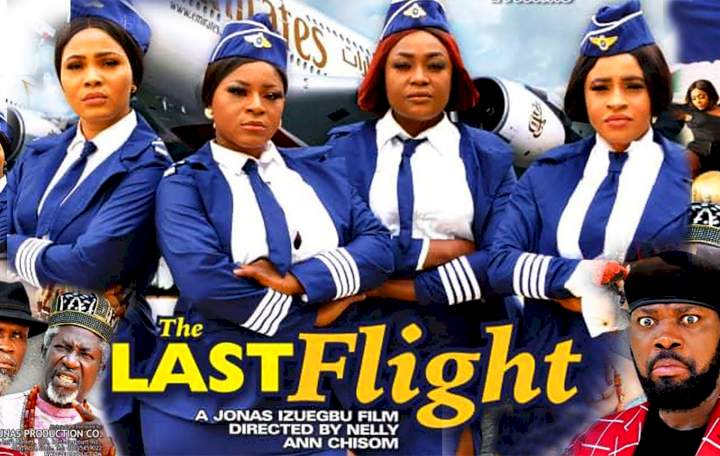 Four beautiful Air hostesses are caught in the midst of a crossfire, between two wealthy men, King d Ambassador Obi after a parcel went missing at the airport. The Last Flight a movie filled with Intrigues and suspense. Princess Cassandra enjoys her job as an Air hostess and airport staff with her colleagues until they intercepted a parcel that got them in a crossfire between two men... King Nwodo and Ambassador Obi..whose son, unfortunately, is an intending suitor to the Princess Cassandra
Starring: Destiny Etiko, Sharon Francis, Mary Igwe, Lizzygold Onuwaje, Jerry Williams, Sam Obiago, Ugo Doris

Executive Producer: Jonas Izuegbu

Director: Nellyann Chisom

YEAR: 2021.