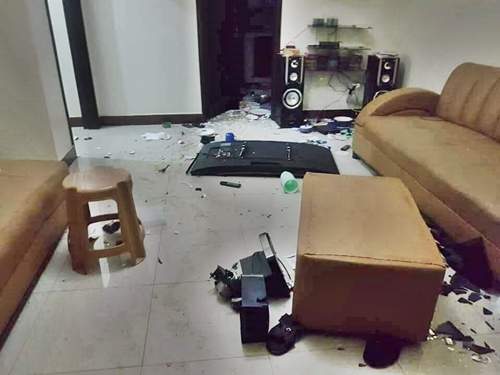 A Twitter user identified as Victor Israel (@VictorViruss), has taken to the social networking platform to reveal how his friend's properties including electronics, kitchen utensils, and other items were destroyed by his jealous girlfriend.

According to the eyewitness, his friend's girlfriend went beserk and attacked his home while he left work and destroyed his properties worth millions of Naira after reportedly seeing some n*ude photos in his phone.

Victor shared photos of the destroyed properties and wrote: "She Did this to his Apartment Because she saw Nude pictures of another Lady in his Phone.
"He tried explaining but she wasn't having any of it. She destroyed his house when he left for work. Right Or Wrong?."

The identity of the young man, his girlfriend or where in the country the incident happened were not ascertained by TORI News as at the time of filing this report.

See more photos below;