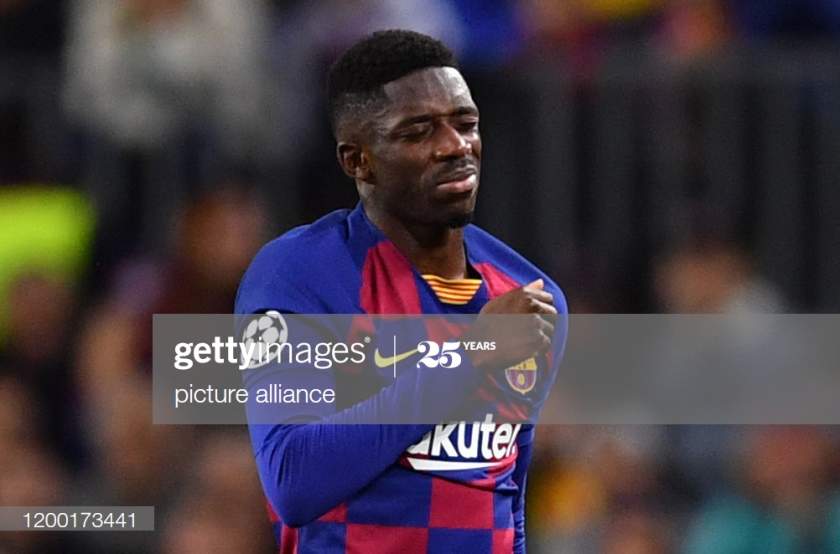 Ousmane Dembele has handed Barcelona a boost after returning to training for the first time since February 3rd.
The Frenchman has not kicked a ball since he strained his muscle while in action for the Catalans earlier this year.
This will definitely be good news for Quique Setien whose side currently trails arch-rivals Real Madrid with four points on the log.
Although it is unlikely that the World Cup will feature in the remaining two Spanish League games this term, he could, however, be ready for their Champions League campaign.
According to the statement released on the club's official website, Barca confirmed that the former Borussia Dortmund star is still working on full fitness.
"Ousmane Dembélé is working hard Ciutat Esportiva as he battles to be fit for active duty again.
On Tuesday his recovery program included a workout at the Barça training ground.
"The player was recovering from a right hamstring injury when on February 3 of this year he had to leave a training session, and tests revealed that the femoral biceps has been completely torn.
"A week later, on February 10, he underwent surgery in Turku (Finland) with Doctor Lasse Lempainen.
Dembele joined Barcelona in 2017 but has struggled to stay relevant due to the numerous injuries he has suffered during his reign at Camp Nou.
So far this season, he has only made just nine appearances, scoring once in the process but could add to that if he gets fully fit before the 2019-20 season wraps up.