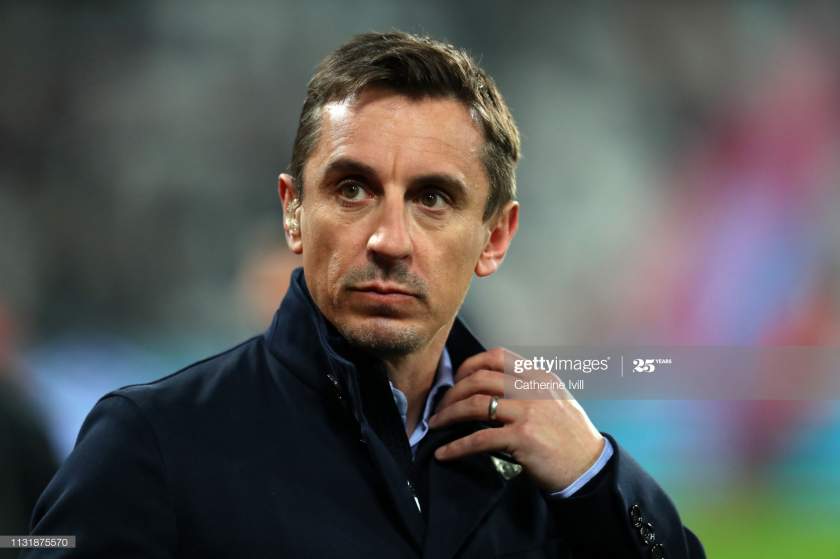 Former Manchester United captain, Gary Neville, has compared striker, Mason Greenwood, with Anthony Martial and Marcus Rashford after the Red Devils' Premier League 3-0 win against Aston Villa on Thursday night.
Greenwood scored for Ole Gunnar Solskjaer's men to take his tally to 16 goals in all competitions for United so far this season as they defeated the host at Villa Park.
But Neville believes Greenwood is a better finisher than Martial and Rashford, adding that the 18-year-old will develop into a central striker over time.
"I think Greenwood will develop into a central striker naturally over time. There'll come a time when he will step up, he's stepping up game by game now," Neville told Sky Sports.
"He is outstanding; his talent is incredible. He has everything, the composure, the receiving of the ball, the awareness, the finishing ability.
"You look at Martial, Rashford and Greenwood and think who you would put your money on to finish from all areas of the field. Inside the box, outside the box, left foot, right foot - it would be Greenwood. He's 18, and that is the exciting part.
"It's a no-brainer for him to be in and around the England squad. Gareth Southgate is getting more and more options by the month, players being developed and are breaking into top teams now.
"Greenwood is such a brilliant talent. If he continues to work hard and keeps his feet on the ground, he can be anything he wants."