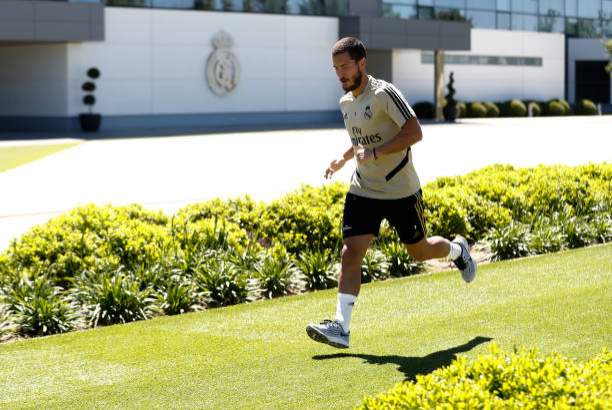 Former Chelsea star and assistant manager Gianfranco Zola has stated that Eden Hazard and Willian suffered under former Blues' boss Maurizio Sarri.
The Italian tactician was in charge at Stamford Bridge between 2018 and 2019, but was famous for his strict approach to training and matches.
Sarri who is currently in charge at Serie A side Juventus was criticised for his tactics which many describe as too slow which caused uproar among Chelsea fans.
His former assistant at the Premier League club, Zola, has disclosed that two of Chelsea's biggest stars were blunted creatively by the tactics they received.
"They were talented players, like Hazard and Willian, players who know how to win games on their own, but they were suffering from the type of exercises and type of training we were doing - but it was necessary for the others," Zola told beIN Sports.
"I'll be honest, they were brilliant because they got bored, but they kept doing it throughout and that was the reason why when everyone was dropping we were going up towards the end."
He once admitted feeling all alone at the club as he seems not to have found a lasting solution to his team's inconsistent form.
According to him, he took out time to watch video clips of his team's previous games and next opponents during the international break, in an attempt to find a solution to his club's inconsistent form this season.
Sarri was kicked out as the Chelsea manager in April 2019 with seven games to end the end of last Premier League season.