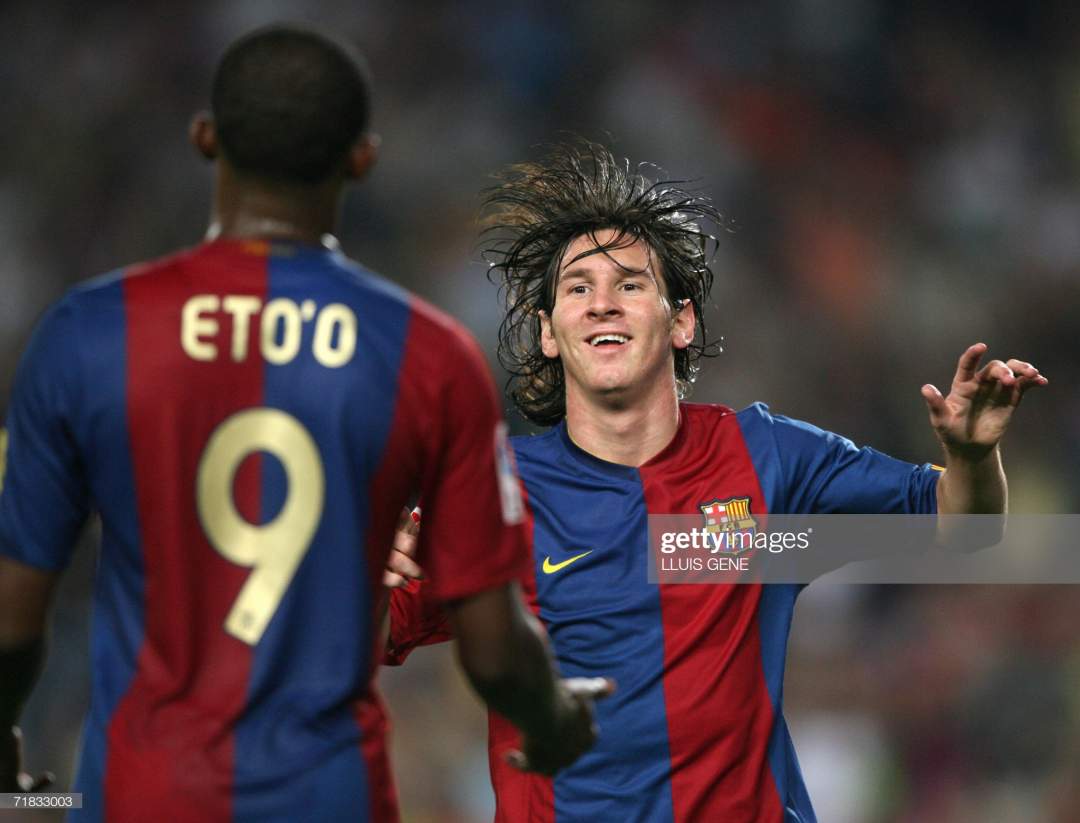 Barcelona star, Lionel Messi, has opened the lids on sharing the locker room with Samuel Eto'o, with the Argentine making a lovely revelation about his first conversation with the Cameroonian legend.
Messi joined Barcelona in 2004 as a brilliant youngster oblivious of his greatness, and then moved on to become the club's most iconic posterboy, winning several titles in his long stint with the Catalans spanning over a decade.
Eto'o, on the other hand, began his football career in Spain with Real Madrid. He then joined Leganes, Espanyol and Real Mallorca on loan deals before sealing a permanent switch to Barcelona where he met Messi.

Speaking about the Cameroonian's advice to him, Messi explained that during his first conversation with Eto'o, the African football legend told him he would great the days he started scoring goals.
"I remember many times Eto'o told me, 'the day you start scoring goals, you're going to be... (great),'" Messi told LaLiga in a bare-it-all-interview.
"Because he had a lot of chances and he didn't score [at the start of his career].
"Until one day everything opened up, [then] they went in and all started going in," the Argentine later submitted.
Messi also talked about being La Liga highest goal scorer for a couple of years in a row, adding that it was something special in his career.
"Being LaLiga's top goalscorer, with what LaLiga in Spain means, is special," Messi noted.
"Actually, I think it's one of the more beautiful records that I have."