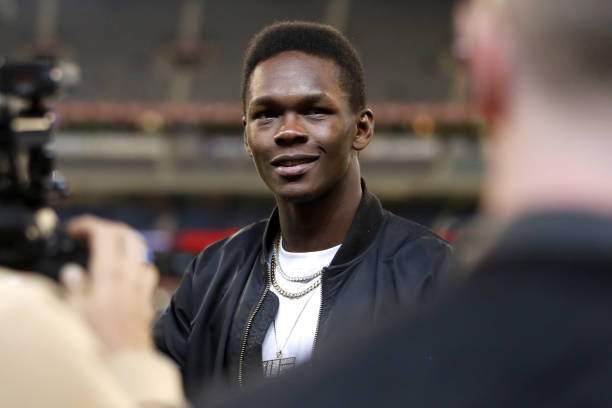 Israel "Stylebender" Adesanya, Nigerian-New Zealander UFC champion, is currently enjoying the grandeur of sport celebrity since winning his last bout to confirm his threatening presence in mixed martial sports.
The 30-year-old animie-loving fighter defeated American Robert Whittaker at the Marvel Stadium in Melbourne, Australia to receive the UFC undisputed middleweight crown.
He then prostrated to his parents in the process in a courageous show of his Nigerian culture.
Interestingly, the tough fighter has never been defeated since his debut in UFC in February last year, boasting MMA record of 18-0 including a perfect 7-0 record.
However, Adesanya had tasted defeat as a kickboxer when he was knocked out by Alex Pereira in 2017 on Glory of Heroes 7.
The Nigerian fighter started his career as a kickboxer in September 2011, winning his first five bouts.
He then suffered back-to-back losses in 2014 and after the setback he went on to win his next 12 fights wining the King of the Ring 86 Cruiserweights Tournament twice and the heavyweights tournament once.
Only Nigerian in top 50 beach soccer players make big revelation on how he benefited from his dad's death
The 30-year-old finished his kickboxing career before moving into MMA full time but not without another losses to Jason Wilnis.