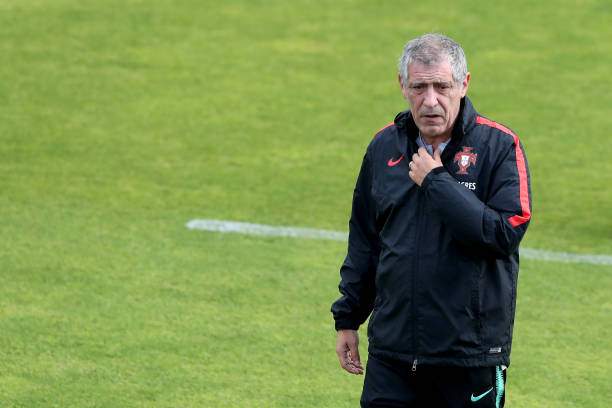 Portugal national team manager Fernando Santos was forced to shut down a journalist who kept pestering him on the trials of superstar Cristiano Ronaldo at club level.
Ronaldo has been in the news in the past week but it has not been for his typical footballing prowess.
The 34-year-old instead attracted mass criticism for his actions during Juventus' 1-0 win over AC Milan on Sunday's Serie A clash after he was subbed by his manager Maurizio Sarri in the second half.
Ronaldo left the stadium before the match ended in a move that has been thoroughly frowned at by several stakeholders including his own teammates who demanded a personal apology.
The international break might have come at the perfect time as it offers Ronaldo and Juventus a chance to reboot and perhaps bury the hatchet.
But despite being on international duty, it seems his superstardom sometimes works against him as his acts on Sunday were followed up by journalists in Portugal.
Ahead of their EURO qualifier against Lithuania on Thursday, the Portugal manager was on media duty where he completely played down questions involving his superstar forward.
One journalist asked Santos about Ronaldo's conduct and the manager retorted by simply saying his situation was being blown out of proportion because of his place in the football star tier.
"Everyone wants to talk about Cristiano Ronaldo.
Everyone wants to give their opinion on him. If that substitution was with any other player, no one would talk about it," he retorted.
Despite making it clear he would not be talking about Portugal's record goalscorer on a personal level, another journalist took the chance and at this point, Santos lost his patience.
"I won't talk about Cristiano anymore. For me, the Cristiano theme ends here," he added.
Santos went on to insist Ronaldo was match-ready for the qualifiers despite all that was happening on club level.
Juventus are currently top in Serie A and are unbeaten under new boss Sarri, although Ronaldo has not necessarily enjoyed his best spell this season.
Currently, he has scored five goals in Serie A, nine behind top scorer Ciro Immobile who has 14.