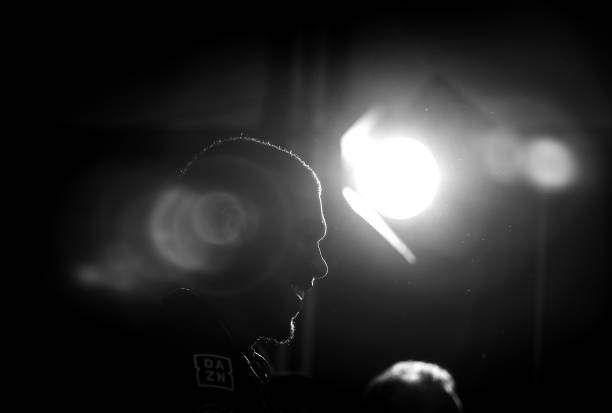 Tyson, who is the youngest man to ever won the heavyweight title, ingloriously dropped the curtain on his professional career as a boxer in 2005.
A man who was once worth a £233million in financial standing, ended what could have been a phenomenal career in a deluge of controversies, compounded by his divorce to his wife which cost him a settlement worth of £7million.
Tyson was also enmeshed in £10.5million unpaid taxes in Britain before finally ending himself in bankruptcy.
Now living in the illusion of his glorious past with £3million monetary worthy, the 53-year-old is presently bouncing back having sealed a lucrative deal in Hollywood.
But in contrast, Anthony Joshua, British-Nigerian pugilist, is 30-year-old and ten times richer than Tyson with worth of £48 million.
The former heavyweight champion became professional boxer in 2013. Since then he has proved his best having defeating legendary Wladimir Klitschko in 2017 and Joseph Parker. In the latter fight he earned a whopping £18million.
Although on June 2018 he lost his heavyweight belts to Mexican champion Andy Ruiz, Joshua carted away a staggering £20m, four times above his challenger, to become one of the richest boxers in the world.
He will be facing Ruiz again in Saudi Arabia in a rematch bout that will see him challenge for his belts back.