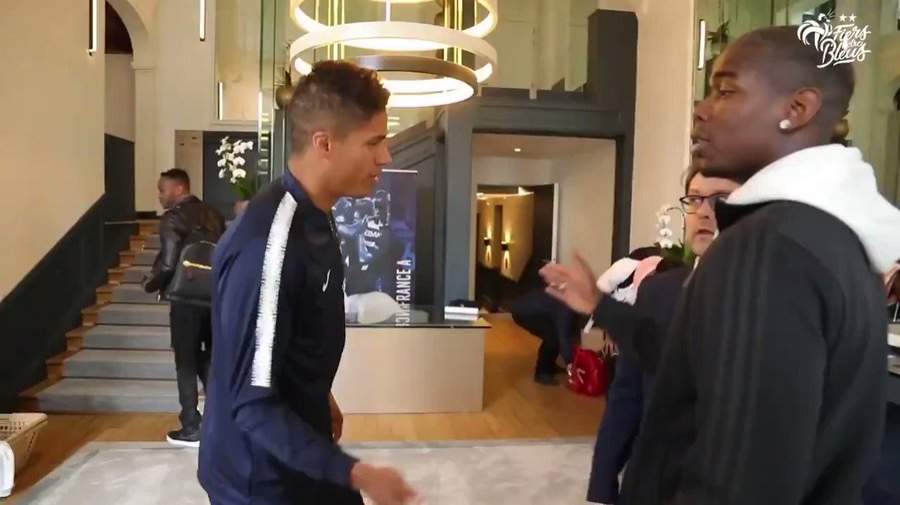 Raphael Varane is reportedly keen on leaving Real Madrid in the summer.
According to UK Sun report citing Le Parisien, Man United fans are excited the French World Cup winner, has already informed Los Blancos squad members about his decision.
But the Frenchman currently on international duty with Les Bleus refused discussing his future with Le Parisien.
"I do not want to talk about my future.
"I am not one to discuss my future publicly,"noted the 25-year-old
Varane, who is seeking for new challenge after claiming several trophies at the Bernabeu.
A fan simply wrote: "Varane to United. Champion."
"Griezzman, Kante, Varane to United this summer.
 Franchester United to win the prem next year,"
another added.
But other fans wanted to know if Real Madrid boss Zinedine Zidane will allow Varane to leave let his compatriot go.
The French defender was asked about working with Zidane, who quit Los Blancos last summer, and wasted no time in applauding his compatriot.
"Nine months is not a long time. It was as if it was yesterday.
"I appreciate him both as a person and as a coach. He has been very important to me.
"It is curious that there were the same doubts about him when he became a coach in January 2016 as there with me before the World Cup.
"He has managed to silence the critics and has shown his ability to lead the largest club in the world," Verane summed up.