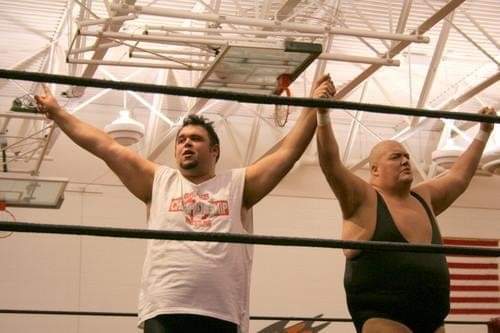 WWE has once again been thrown into mourning following the death of King Kong Bundy who died at the age of 61.
Bundy, whose real name is Christopher Alan Pallies is said to have died on Monday afternoon, March 4.
His close friend and independent wrestling promoter, David Herro, took to social media to break the news of the legendary wrestler's death.
"Today we lost a Legend of a performer and someone that I considered family. @RealKKBundy Rest In Peace my friend. Thank you for believing in me. #KingKongBundy," he tweeted.
Bundy, who is best known for his time in the WWE from the 1980s and 90s will fondly be remembered by fans when he fought Hulk Hogan in a steel cage match for the WWE title at WrestleMania2.
However, despite his otherwise illustrious wrestling career, Bundy filed a lawsuit against WWE in 2016, accusing the company of neglecting performers who had suffered long-term neurological injuries while in the game.
Following his death, a number of WWE stars and fans have taken to social media to pay tribute to Bundy.
Scott Fishman tweeted: " RIP #KingKongBundy. A larger-than-life figure who stood out in one of the most larger-than-life times in #WWE history ."
WWE Hall of Famer Mick Foley posted: "Hate to hear about the passing of King Kong Bundy. He was so cool to me when I walked in that @WWE dressing room as an absolute nobody in 1986."
Bundy died aged 61 and the cause of his death is yet to be established.