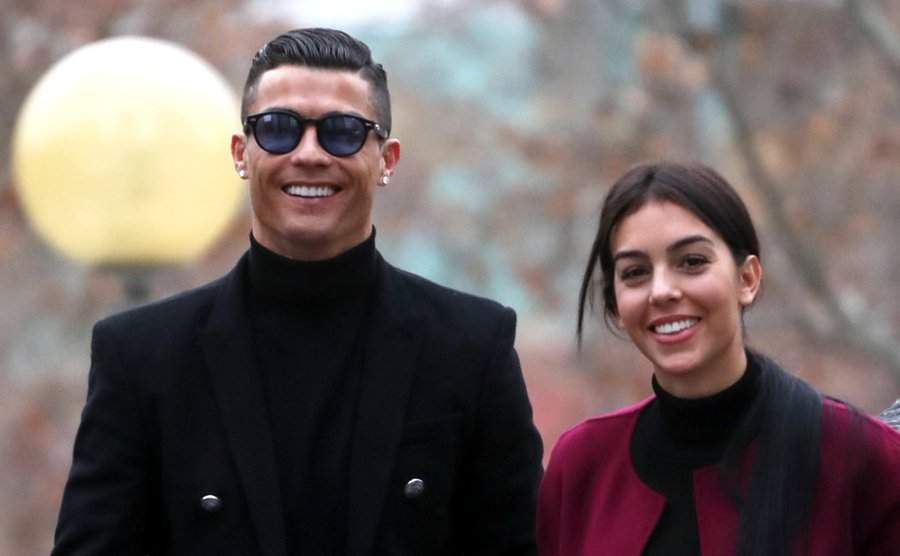 Cristiano Ronaldo's partner Georgina Rodriguez has debunked claims she got engaged to the Juventus superstar but admits she will be overwhelmed if he proposes.
The Argentine model who has a one-year-old daughter Alana with the Portuguese star opened the lid after rumours were going the round about them planning to get married.
But the 25-year-old has claimed that they will tie the knot but they presently have a lot in their hands right now.
"I'd love to. Now we have priorities, but in the future it would be wonderful to become his wife," she told Hola! magazine.
In the past few weeks Ronaldo has denied allegation of sexual assault, as well as being fined for tax fraud and Georgina mourning her father who gave up the ghost after battling with stroke for two years.
Georgina did not want to delve into the allegations leveled against Ronaldo but maintained he has always been there for her.
"I have his support every day. He is looking after me a lot in this sadness," she said of her father's passing.
"We support each other mutually in everything. It's a good thing we have each other, we form a great team."
The two love birds have been dating since 2016 after reportedly meeting while shopping and last November, reports claim Georgina was trying on a wedding dress in preparation for an engagement.
"Cristiano has already asked Gio to marry him and the wedding will take place, but few people know the details," sources previously told Correio da Manha newspaper.
"All that is known at the moment is that Gio has already tried on some wedding dresses."
The pair were seen wearing obvious diamond bands on their right fingers in the past months, many thought the wedding bells will be ringing soon.