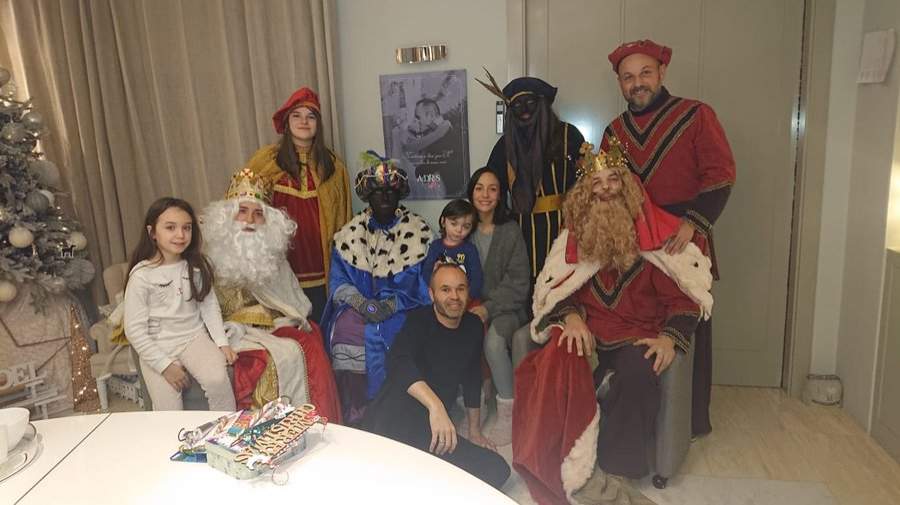 Barcelona icon Andres Iniesta has expressed regret for uploading an image with two 'blacked-up' characters that is trending on the social media.
According to a UK Sun citing goal. com report, Iniesta, who currently plies his trade with Japanese side Vissel Kobe caused an uproar among his 27.4m Instagram followers after uploading a picture while celebrating an annual Christian tradition in Spain.
In the photo, the two people had their skin colours painted black and after repeated blackish across the social media platform, a statement was released by Iniesta representatives.
"On January 6, Andres Iniesta's family received the visit of the Three Kings at his house and decided to photograph himself to share this image with his fans on the player's social networks.
"The presence of the Three Kings belongs to the culture of our country, rooted for many years with which we want to celebrate the most magical day of the year with our children and is a tradition that the Iniesta Ortiz family repeats every year.
"We want to settle the controversy that has arisen around this picture in which the three people dressed and characterised with make-up appear as the Kings of the East, Gaspar, Melchior, and Baltasar, as happens in most cavalcades and events that were celebrated in Spain that day.
"At no time did Andres Iniesta want to bother anyone with that photograph, which is the image of the illusion in Spain and apologises to those people who may have been offended," the statement read in part.