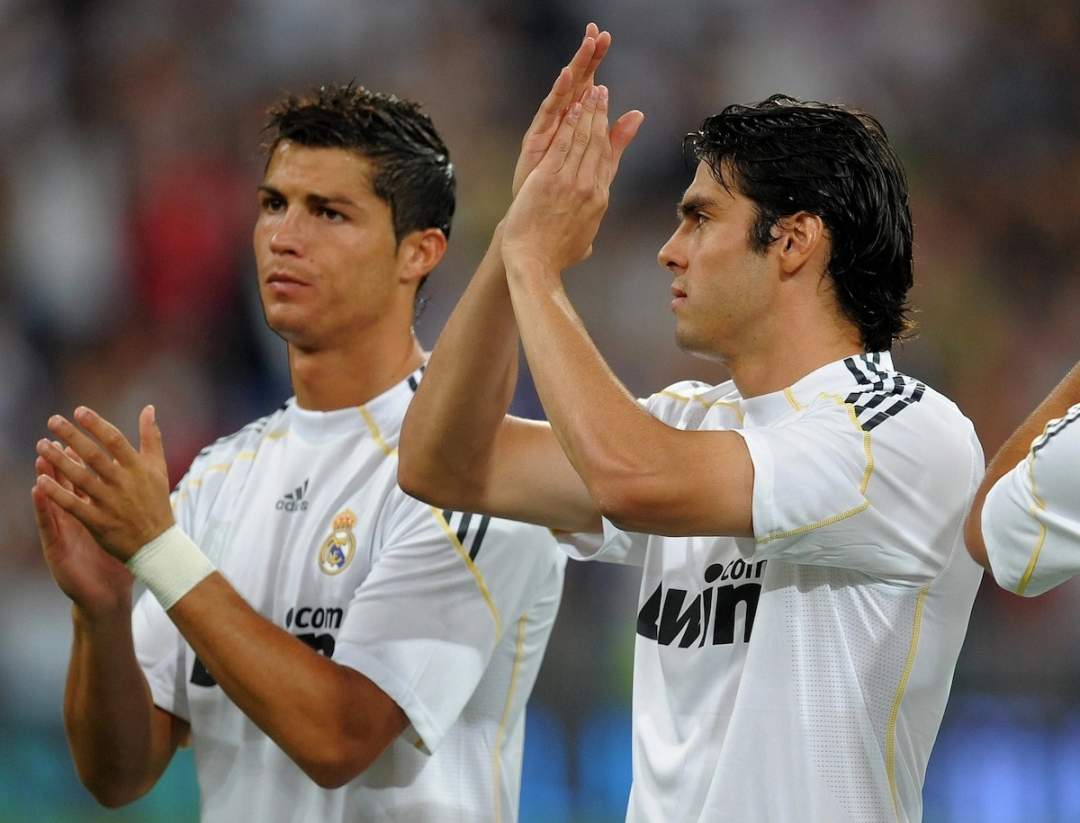 A large majority of top flight footballers would do almost anything to play for Real Madrid.
And being arguably the best in the world in terms of titles and accolades; it is not hard to see why many would be groping at the opportunity to feature in La Liga's most elite club.
A dream come true for many, and a curse to some.
Here we will look at seven big football names that were expected to further their impressive careers at the Bernabeu, but instead faded away:
7. Thomas Gravesen
The aggressive defensive midfielder was signed to add some much needed zeal to the team.
Unfortunately, the fiery midfielder's aggression was a tad bit over the top.
In fact, he once turned on his own teammates in the training ground after almost badly injured Robinho in one incident, causing all kinds of problems for ex-manager Fabio Capello.
The frustrated Italian eventually sold off the Danish midfielder after giving him constant headaches.
6. Royston Drenthe
Drenthe was part of the 2007/8 La Liga winning squad and at some point looked to be in fine form.
His dribbling skills were renowned and many assumed he would ascend to the top and join other football greats.
But things did not turn out as such and from Real Madrid, he kept wondering from club to club.
5. Klaas-Jan Huntelaar
The Dutchman was a shadow of his goal-scoring self at Madrid following his move from Ajax.
He scored eight goals in 20 games in his one and only season at Madrid, which is not bad by any account.
Huntelaar's potential launch to the top was stifled and he eventually returned to Ajax.
However, despite not living up to expectations, his form improved while at Schalke and still managed to set some records.
The Dutch footballer has the second-most goals scored in the UEFA cup and Europa League.
4. Nuri Sahin
Sahin earned himself a massive move to Los Blancos after playing a crucial role in Borussia Dortmund's 2010/11 success with Jurgen Klopp.
Sadly, injury prevented him from gaining adequate playtime under then manager Jose Mourinho.
He eventually joined Liverpool before heading back to Dortmund.
Sahin joined Werder Bremen this summer and currently plies his trade there.
3. Lassana Diarra
One of the most peculiar cases at Madrid, was that of Diarra.
However, after short spells at Chelsea, Arsenal, and Pourtsmouth and was somehow never considered a constant player.
Diarra was one of the best midfielder's but just never seemed to get the right development and nurturing form Madrid and other top clubs.
2. Michael Owen
Owen scored 16 goals in his one season at the Bernabeu.
And despite that translating into one goal in every three games, Owen was far from the exceptional finisher many witnessed in his heydays at Liverpool.
Much more was expected from England's former target man but his performance only steadily declined, following his move to Spain.
He eventually joined Newcastle and had a short spell at Manchester United before fizzling out.
1. Kaka
Kaka was one of the best players in 2009 when he left AC Milan for Real Madrid.
The Brazilian was a prolific player and his skills are forever ingrained in Manchester United fans minds after he dismantled the Red Devils in the 2006/07 Champions League.
Some may argue that Kaka faded into Madrid's background mainly because it was around the same time that the great Cristiano Ronaldo arrived at Madrid.