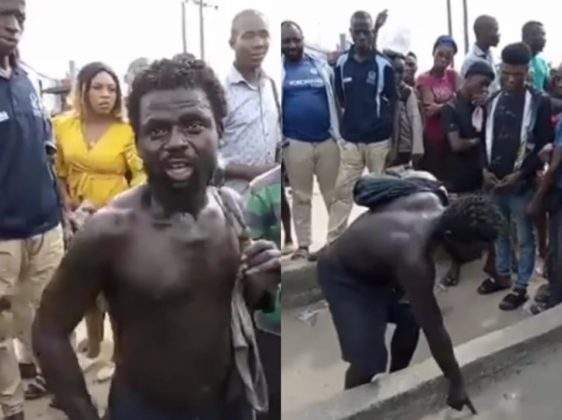 The video has garnered reactions from netizens on social media, with many saying the man is not an ordinary mad man.
See some of their reactions below...
Holarholar5 wrote: "Well I dont know the definition of what you all call Madness but to me i do not think he is mad, A mad person can't be this composed.. irrespective may God in his infinite mercy help him 🙏"
Nola_mofolu wrote: "Hmmmm..............God will use anyone to convey the urgency of the message. May we never be foolish (wise in our own eyes). Time is of the essence."
Aaronvictor1 wrote: "No be mad man o. Na fore runner in disguise. Naso John the Baptist take Dy their time and naso e go take Dy happen small small. Them no go come like rich men, but this way. E don Dy happen!!! Two Witnesses go soon show people no go still hear."
Fammogammo wrote: "will God not say... I sent a mad man to tell you, did you believe him ?? Oh lord Have Mercy 😢"