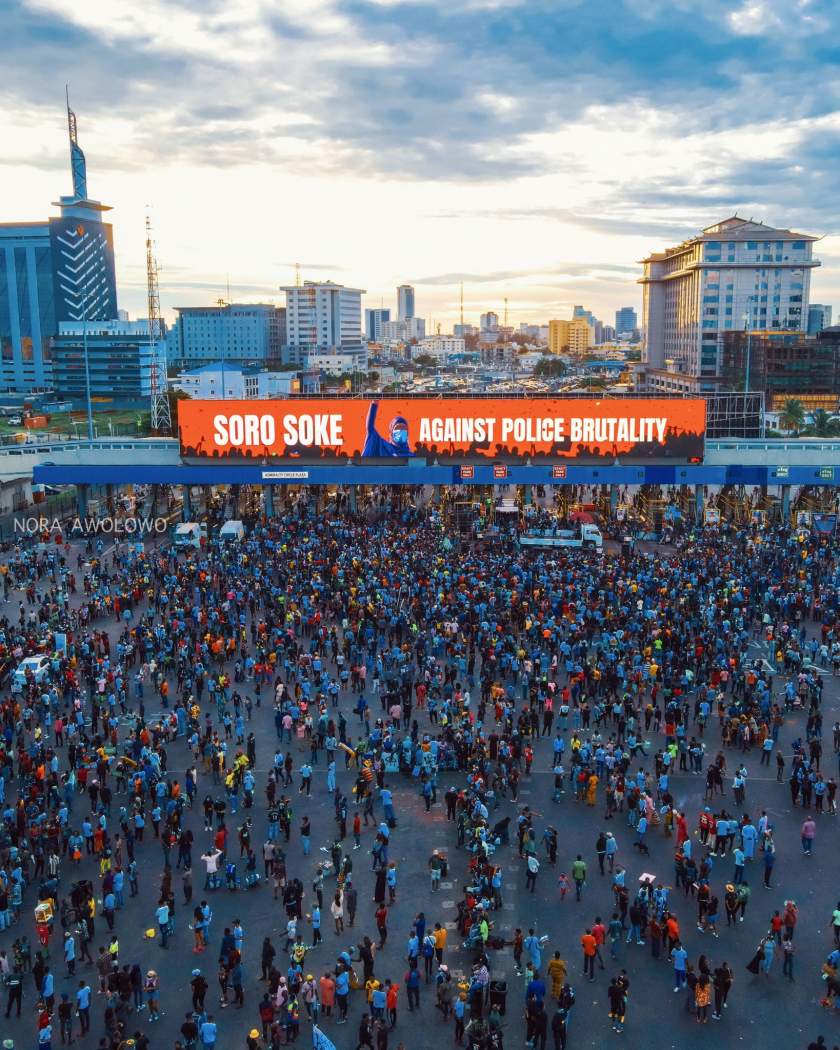 In the last two weeks, Nigerians have relentlessly made their voices heard.  They have protested against police brutality, been brutalised in the process, lost innocent youths and still, they have remained hopeful.
Following the Lekki Toll Gate massacre and the looting that ensued both on Tuesday and Wednesday respectively, the president of the Federal Republic of Nigeria Mohammadu Buhari addressed the nation on Thursday evening concerning the events that have taken place in the last few days.
Nigerians have expressed their hurt concerning the president's omission of the Lekki massacre in his speech, saying that respect should have been paid to the lives that were lost and that their families should be compensated. Some youths have asked that the Lekki Tollgate Plaza be renamed and should be called Lekki Memorial Plaza, in honour of the lives that were lost there.
Although they may feel hurt, Nigerians have not let it consume them. Instead, they have decided to motivate one another and have started making plans for a way forward. The protests may be unable to continue, but Nigerians are still using social media to keep hope alive.
"EVERYBODY get your PVC READY #ItIsNotFinished", Afrobeats superstar Davido wrote.
So many Nigerians have started creating awareness, urging the youths to get their voters card ready for the next presidential election which should take place in 2023.
Nigerians have also taken to the streets to sweet and clean up after the looting of peoples properties.
Some youths have started a movement for a new 'Youth Democratic Party', calling on other youths to join the movement.
The funds which were raised for the protests, by Feminist Coalition are now being used to ensure that survivors are well taken care of.
In all, Nigerians have decided that the fight is not over, and the journey to a new Nigeria has just begun.
With #OneVoice, they are saying #ItIsNotFinished.