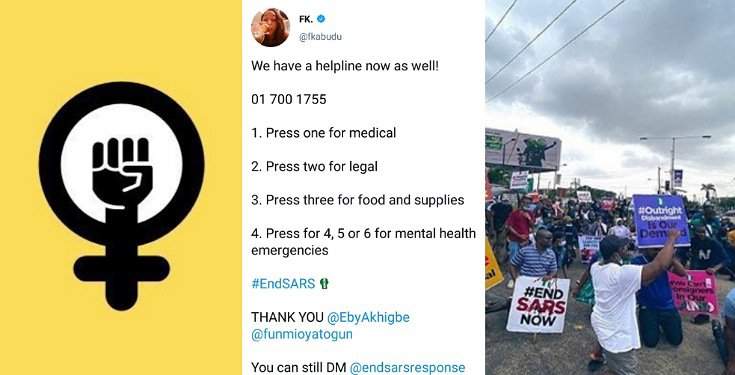 Nigerians have setup an emergency helpline to for tackling of medical, legal, food and other #EndSARS related issues.
This was disclosed today, October 17 by FK Abudu - one of the strong voices of #EndSARS campaign on micro blogging platform, Twitter.
The emergency helpline "01 700 1755" reportedly works on all telecommunication networks.
The helpline when dialed, a variety of corresponding options popup on the screen and guidelines have been given on have to utilize it.
She tweeted;
"We have a helpline now as well!

01 700 1755

1. Press one for medical

2. Press two for legal

3. Press three for food and supplies

4. Press for 4, 5 or 6 for mental health emergencies

#EndSARS

THANK YOU @EbyAkhigbe

@funmioyatogun

You can still DM @endsarsresponse"