A Nigerian lady identified as, Modesta Chinomso was full of joy has she escaped being hit by a stray bullet in her room last night.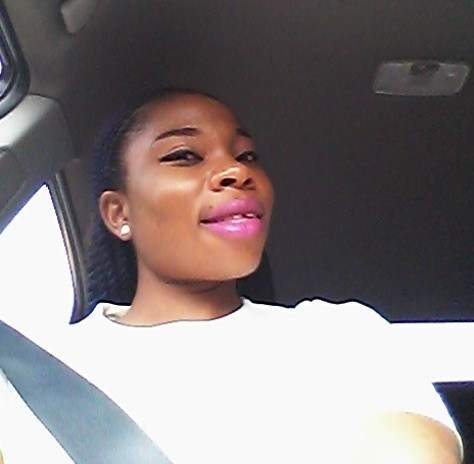 Modesta Chinomso took to her Facebook page to share the news, as she shared picture of the bullet. She wrote;
Was suppose to go out yesterday as usual but couldn't because i was battling with high fever and cold so i decided to stay back rest while waiting for my result from the laboratory i went the previous day.
Lying down on the bed at 10:30am i heard a thunderous sound inside my room and the cotton hanger polled from it spot and fell my me, i quickly got up and behold a bullet lying next to me..
That kept me wondering what could have happened, so i began to trash the mysterious bullet root into the room, it pieced through the roof down to the celling, hit the iron hanger and lost it strength on the bed .......
#amiserablesinnerlikemelord#
#amgrateful#
See photos below;