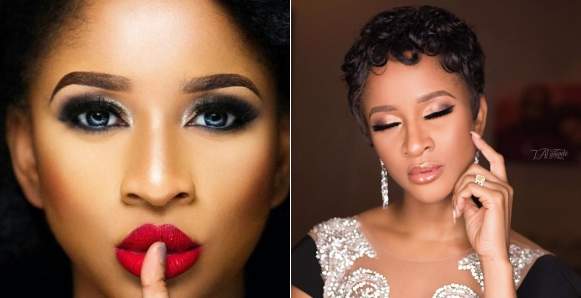 Beautiful Nigerian actress, Adesua Etomi, has explained why she finds it easy to cry in the movies she acts.
Adesua Etomi Wellington, one of Nigeria's most beautiful actresses, has explained how she goes about crying in movies.
Adesua made the explanation while responding to a Twitter user, Taiwo Victoria, who wanted to know how she finds it comfortable crying in many of her roles.
The twitter user asked,


"@AdesuaEtomiW I'm rewatching your movies and I just want to know how you cry in your scenes like it looks so so real. Sorry if it's an odd request".
Responding to the question, the actress simply said,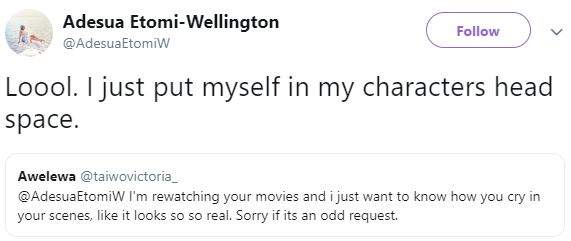 "Loool. I just put myself in my characters head space".