Reports of a pastor who allegedly sent nude videos to married women, have been trending on social media, with many online users criticizing the cleric for such an abominable act.
The pastor been identified as Elder Charles Kalombo, who is reportedly heading a branch of Bread of Life in Ndola, Zambia, has been accused sending nude pictures and videos to married women in the church.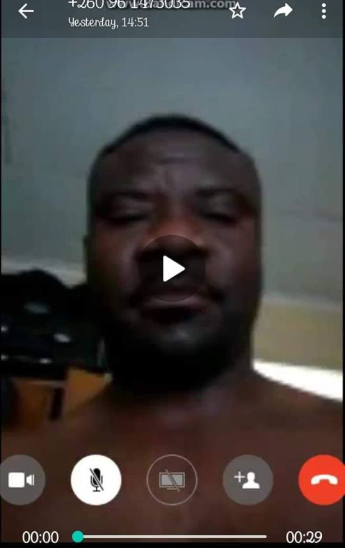 In the latest trending video footage, the pastor can be heard enticing a married woman only identified as Bana Mary.
According to Zambia Watch, the pastor also said he can go for "six hours with Bana Mary " because she is too cute to be married to a looser.
It was gathered that church member had previously written a letter to the church's senior cleric, Pastor Imakando, urging him to tame his pastors who are enticing people's wives.
It is believed that the video has been leaked to the media online by an angry husband who found the video of the said pastor in the wife's phone.