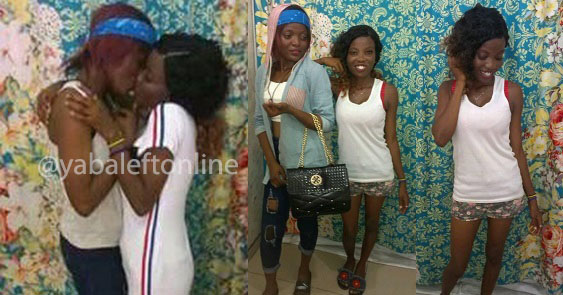 In another episode of things-we-see-on-Nigerian-social-media, a lady has heavily planted her lips on that of her maybe 'friend' or 'partner'.
As she celebrated her birthday sometime in March, this Nigerian lady took to her Facebook page to share photos she took while celebrating her special day - one of these photos show her lips locking with that of another female.
Questionably, the photos she took only show her with female friends and with the photo of her kissing one of them, it has tongues wagging whether it's a clique of homosexuals.
See the photos below and tell us what you think,