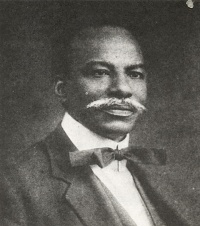 While speaking on Thursday at the maiden edition of the Herbert Macaulay Gold Lecture in Lagos, Dapo Fafowora, a historian and retired diplomat, revealed how foremost Nigerian nationalist leader, Herbert Macaulay, contributed to the religious tolerance among Lagosians.

According to a report by Premium Times, the lecture, put together with the support of the Lagos State Government, was held at Lagos Country Club in Ikeja, the Lagos state capital.

The former Nigerian diplomat noted that Macaulay, inspite of his religious leaning, interacted with people of other religions, adding that leaders like Macaulay, who bestrode the Lagos sociopolitical space in their days, were not religious bigots.

The retired diplomat who is a columnist, maintained that Macaulay and others sowed the seed of religious tolerance being witnessed in the state today.

"This accounts for the peaceful co-existence in Lagos (today)...of all religions and faiths," the diplomat said.

Herbert Macaulay fought against religious bigotry in all forms, he said, noting that that accounts for the progress the state.

Fafowora called on the Lagos state government to set up the Herbert Macaulay Foundation, in order to honour the national hero.