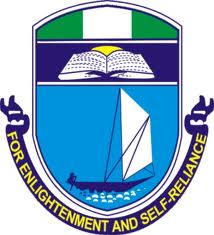 The University of Port-Harcourt has gone ahead to release the revised calendar for the 2nd semester. This was after it was reported that the resumption date has been fixed some few hours ago.
REGULAR PROGRAM
AMENDED SECOND SEMESTER ACADEMIC CALENDAR FOR RETURNING STUDENTS
1.0 Sunday, 8th December, 2013 Returning Students Arrives
2.0 Monday, 9th December, 2013 - Saturday, 21st December, 2013 - Lectures resume for returning students.
3.0 Monday, 23rd December, 2013 - Sunday, 5th January, 2014 - Christmas Break
4.0 Monday, 6th January - Friday, 14th March, 2014 - Lectures Continues
5.0 Monday, 17th March – Friday, 21st March, 2014 - Revision
6.0 Monday, 24th March, 2014 – Friday, 11th April, 2014 - Second Semester Examinations for returning students
7.0 Wednesday, 7th May, 2014 - Extra-ordinary Meeting of Senate to consider Second Semester 2012/2013 Results
FIRST SEMESTER ACADEMIC CALENDAR FOR FRESH STUDENTS
1.0 Sunday, 8th December - Friday, 20th December, 2013 - Fresh Students Arrives
Registration of Fresh Students (Monday, 9th December, 2013 - Friday, 20th December, 2013)
2.0 Monday, 23rd December, 2013 – Sunday, 5th January, 2014 - Christmas Break
3.0 Monday 6th January – Friday, 28th March, 2014 - Lectures begins for fresh students
4.0 Monday, 31st March - Friday, 4th April, 2014 - Revision
5.0 Monday, 7th April - Friday, 24th April, 2014 - First Semester Examinations for Fresh Students
6.0 Wednesday, 21st May, 2014 - Extraordinary Meeting of Senate to consider Second Semester 2013/2014 Results for fresh students