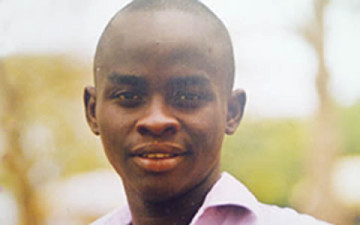 On Wednesday,  Saheed Badmus went to a viewing centre on Lamina Street, Egbe, Lagos State, to watch the UEFA Champions League semi-final match between Chelsea Football Club and Atletico Madrid, little did he know that was the last match he would ever watch.
According to Punch report, the 29-year-old graduate of Ekiti State Polytechnic was stabbed to death by a barber identified only as Yemi, during an argument that broke out at the viewing centre.
According to the fans, passions were high at the viewing centre as most of the Chelsea fans were desperate to see their team qualify.
It was learnt that during the match, Saheed stood up and Yemi shouted at him and told him to sit down as he was blocking him from viewing the match on the screen.
An elderly man was said to have cautioned Yemi against shouting, but Yemi insulted the elderly man.
A friend to the deceased, Muyideen Waheed, told our correspondent that an argument then ensued between the barber and Saheed.
He said, "Yemi was shouting and one elderly man told him to keep quiet, but he shouted the man down. Saheed then cautioned against shouting at an elderly man. Yemi attacked him.
"The owner of the centre pushed both Yemi and Saheed out of the place and locked them out."
It was learnt that once they got outside, Yemi picked up a bottle from a nearby pub and stabbed Saheed.
It was learnt that as Saheed ran for his life, Yemi chased him and then stabbed him in the face.
Waheed told Punch jounalist that when some of the viewers came out, they saw the deceased's lying in a pool of blood.
He said they rushed him to two hospitals, but he was rejected.