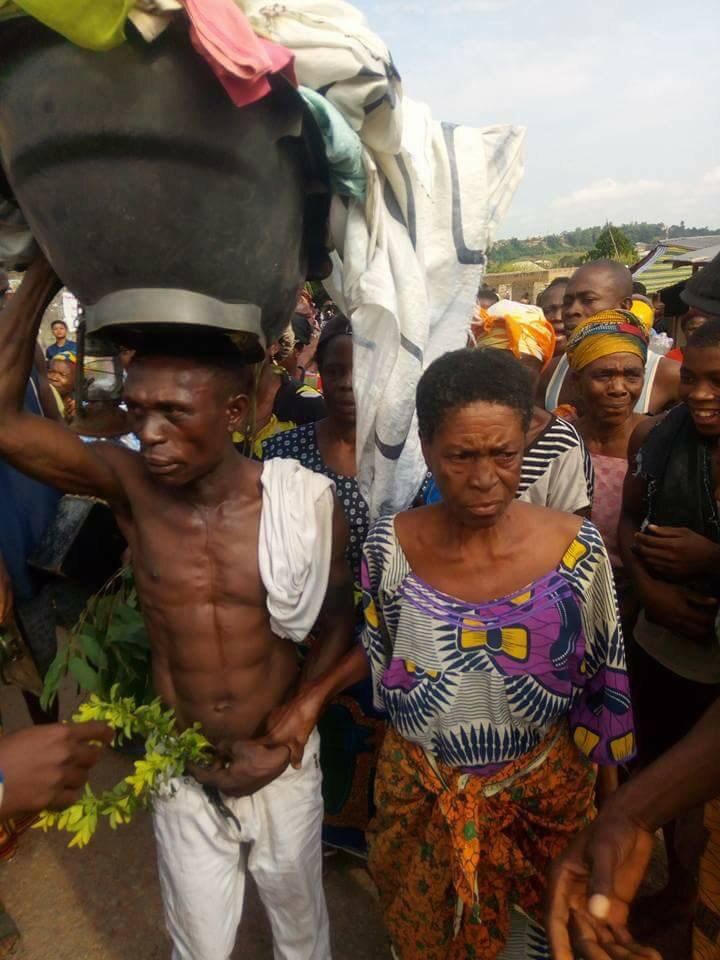 An elderly woman was caught having sex with a younger man in Amauzu Mpoghoro, Afikpo North local government in Ebonyi State and an embarrassing punishment was meted out to them.
The married woman was paraded round town alongside her lover.
This was reveled by a Facebook Post shared online...
See photos below...