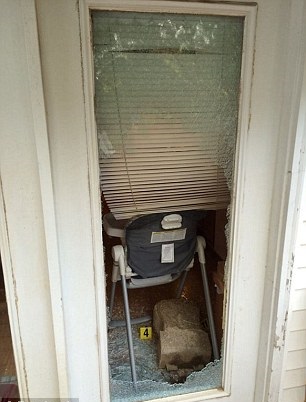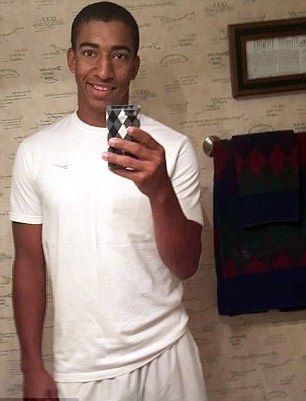 An off-duty police officer shot and killed a young black man after he broke into his St Louis home Saturday evening, following an argument over Black Lives Matter.
The family, who were in the house at the time, said the victim was known to them and had recently had an argument with the officer about the growing unrest over police violence, according to CBS.
Tyler Gebhard, 20, had rung the doorbell of the Lakeshire home around 5.30pm Saturday, police say. The officer's wife and infant answered the door and after seeing who it was, immediately ran upstairs to hide with her mother-in-law.
Gedhard then went round to the back of the house and threw a concrete planter through the door and entered the home, say investigators.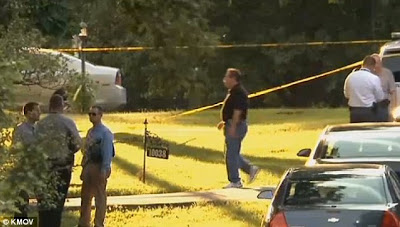 One inside the home, the off-duty officer allegedly shouted 'Get down! Get down! Get down!' at Gebhard before shooting him twice in the chest, reported St Louis Post Dispatch. As the shots were being fired the family had apparently tried to escape the house through the bedroom window.
The 20-year-old was pronounced dead at St. Anthony's Hospital.
Gebhard had met the family at church and had recently made threats towards them and 'uninvolved members of the community' via Facebook, police told St Louis Post Dispatch Saturday night.
The 20-year-old's uncle, Patrick Brogan, 57, of Waterloo, told the site that his nephew was a former Affton High School football standout and had suffered from bipolar disorder.
His mental health had worsened over the last few months, according to his uncle, and he had 'a lot of difficulties in life. He had to frequently be reminded to take his medication.