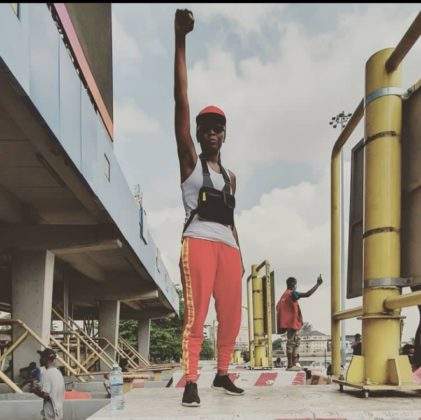 Singer, Dencia has tackled DJ Switch over her recent tweet, where she gingered people to come out and protest against reopening of Lekki tollgate.
DJ Switch, popular for her role during the EndSARS protest tweeted in solidarity with the protesters;
"I am so angry at all I see, I want us all... Where ever we are, to speak up! In whatever way you can!!! Will update you all on what is happening on the 17th if all goes well. Like I said... I have chosen to fight, what do you want to do? #EndSARS #EndPoliceBrutalityinNigeria," Switch wrote.
Her tweet didn't actually go down well with Dencia, Cameroonian-born singer, who tackled her immediately for instigating people to fight for same course that made her flee the country.
Dencia wrote,
"People are looking for leaders all over the world, especially black folks ESPECIALLY AFRICANS but the leaders ain't leading y'all to freedom, they are leading y'all to ur graves. Stop being a sheep follower. My heart hurts watching people die for nothing."
"Y'all need to stop playing with people's lives, u guys manipulate people knowing they're not bright enough to know better. Their blood is on y'all's hand + the government. If u tweeted & asked folks to go anywhere, u killed them too. Now argue with ur ancestors"
"People have their asylum & future plans, they come & stage all their drama so when they bring their case to court,everything looks good. Then u have the sheep who just follow with no plan Asylum can be revoked if the country thinks u aren't in danger anymore."
"Yeah? Who threatened her? So with what she went through, why will she want others to go thru same thing? Since when have u seen soldiers fighting from another spot?Oh nvm the herbal sends the idiots to the frontline. Y'all can keep dying 4 nothing."
"We all want change but I don't want it at the expense of other peoples lives.Why are u tweeting from yankee/the comfort of your home,encouraging people 2 sacrifice their lives where others died for nothing? That's very selfish.U can't use same tactics & expect different results"