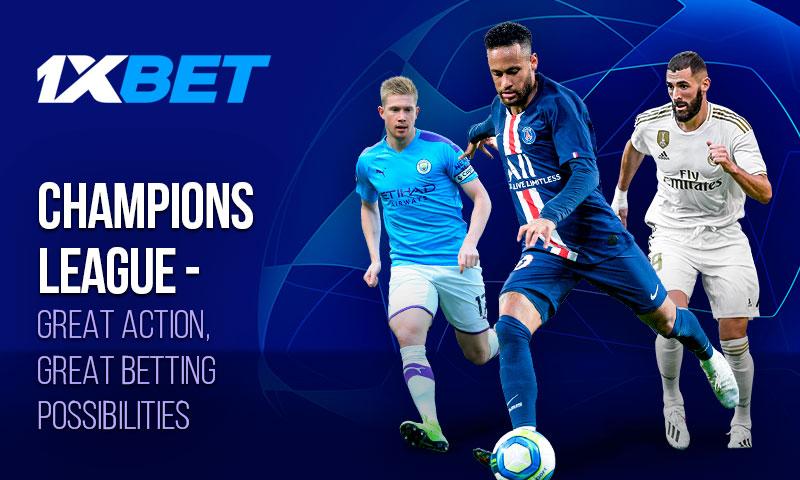 Past seasons of Champions League have thrown up some incredible comebacks, eight-goal thrillers and underdog semi-finalists.
What do the strongest clubs in Europe have in store for us this time? 1xBet has four probable scenarios that can unfold during the Champions league in the new season and is highlighting five favourites.
Scenario 1: Bayern to defend the title
There was talk of a curse on a team winning two titles in a row not so long ago. After the Champions League  was rebranded in 1992, no winner managed to defend the title successfully. That unlucky streak was ended by Real Madrid when the team won the tournament three years in a row from 2016 to 2018. The current team might be capable of repeating the feat to defend the title this season. It is hard to tell if there is a better team than Bayern since the team decimated its opponents so effectively so far. Leroy Sane arrivals have made the team more dangerous than before, so it wouldn't be surprising if Bayern triumph again this year.
Scenario 2: Real Madrid regains the throne
Real Madrid has dominated the Champions League for years with a record number of victories in the tournament and a variety of records on the way that seems impossible to better. However, Real Madrid's success in European competitions has become more modest since the departure of Cristiano Ronaldo. The team has suffered two consecutive early exits. The tide is turning, and last season Madrid fans have many reasons to be cheerful with Zidane regaining team stability and youth progressing well under his leadership. We still haven't seen the best Eden Hazard due to injury, and might be the right time for Real to regain the throne and win the coveted trophy again.
Scenario 3: Messi or Ronaldo to win the Champions League and another Ballon d'Or
Messi and Ronaldo have performed less impressively in recent years hinting at the end of their reign and an end to the Messi-Ronaldo rivalry. The two footballing legends are scoring fewer goals scored, and haven't shone as brightly in recent seasons. It reached a point where other more worthy contenders started to challenge for the Golden Ball seriously. Nevertheless, there lingers a suspicion that Messi or Cristiano have more up their sleeves and can yet taste more glory in the competition. Although a Barcelona or Juventus victory seems unlikely on paper; however, success for either team works is a fitting ending to their dominance, creating a fairytale ending in Champions League!
Scenario 4: Ajax Fairytale Victory 
Ajax stopped one step short of the final last year, and the team could have gone all the way! Many football underdogs have upset the big guns in the tournament, and although quite rare, perhaps the time has come for another surprise. Jose Mourinho's Porto achieved a fairytale victory back in 2004; however, there have only been giants among the victors since then. Ajax seems to be the perfect candidate to return a bit of romance to the Champions League with a young, vibrant team brimming with young talent and future stars. Why not Ajax? If you are a football romantic and believe in the magic of football, why not bet on the Amsterdam team, it might just provide you with a windfall!
You can follow all the European cup games and place your bets with 1xBet, a renowned and reputable bookmaker, where you can win with the beautiful game!