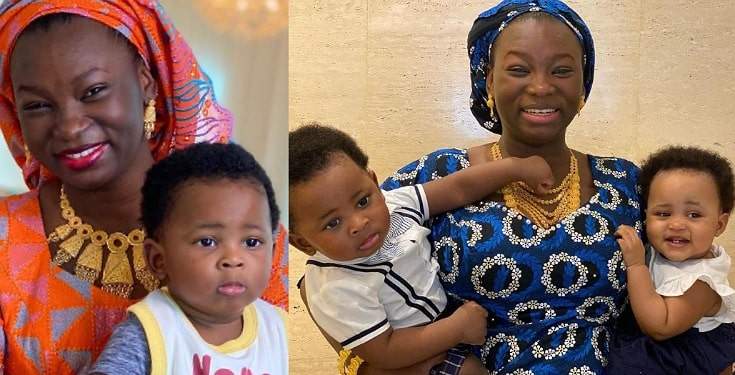 Popular sex therapist, Jaruma has taken to her Instagram page to share adorable photos with her twin babies. She welcomed her twins with her husband, Isabor some months ago.
The Gombe-born sex therapist reportedly gave birth to her twins in Dubai, United Arab Emirates and she confirmed her babies' birth on Instagram.
Just recently, she shared a video where she was spotted with her aunty counting wards of cash after Nigerian Dubai-based big boy, Mompha gifted her newborn babies 3 million naira.
Sharing the good news in appreciation, Jaruma wrote;
"Their Fadaaaaaa Big Brother @mompha just sent my babies N3,000,000 Million Naira (AED 30,000) Push GiftGod bless you @mompha
See how HAPPY my Aunt Rahilla is"
Checkout more photos of her babies below;