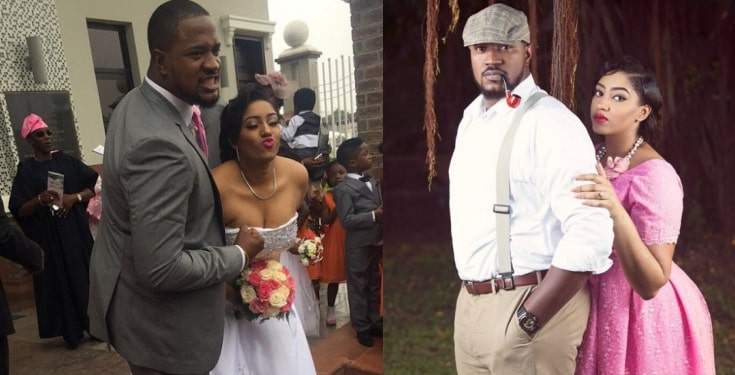 A new report has revealed whyThe three-year-old marriage of Nollywood actor, Mofe Duncan, to his Indian wife, Jessica Kakkad crashed.
According to the leaked chat shared by Instablog9ja, the actor was flirting via Instagram DM with a lady with the handle @queen_wizzy1.
The lady tells Mofe that she would rape him black and blue while the actor in return paid compliments on her huge breasts.
Queen Wizzy is a lady named Zainab who is a huge fan of pop star, Wizkid who revealed on social media her plan to get married to the father of two.
Moments after the chat got released on the net, Mofe Duncan and his wife took to Instagram to show support for each other, slamming reports of marital problem for the actor, as he shared lovely photos of their name tags on wedding cards as they made preparations to mark their first wedding anniversary.