Tonto Dikeh has taken to her Instagram page to address a comment from a fan who called her fake, for not helping her financially.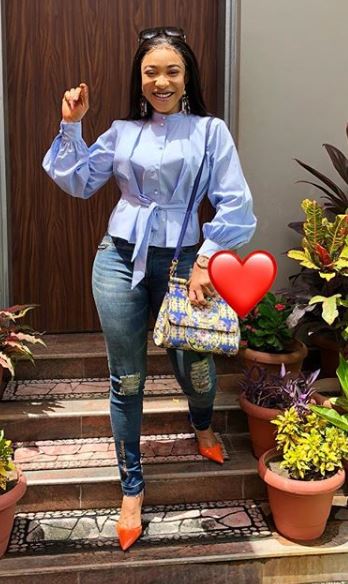 According to the follower @ebubeamandannebeolisa, Tonto Dikeh only helps those close to her or famous.
Her comment reads;
You can't help someone's life you are a fake person, help someone you don't know you only help those close to you or famous, rubbish.
However reacting to the post, Tonto Dikeh stated that she can't give more than she has. She also disclosed that her DM is filled with messages from people who called her unprintable names, over prizes they didn't win contests she held.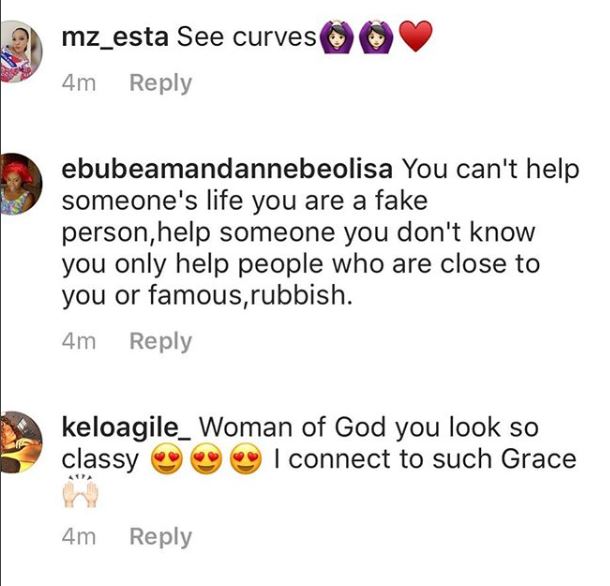 Sharing the hate comment, the mother of one wrote:
SOMETIMES I'M SUPER SCARED TO OPEN UP MY DM NOT BECAUSE OF THE PLEAD FOR HELP BUT BECAUSE OF EVIL MINDED WOMEN LIKE THIS...
I HAVE GOTTEN TONS OF MESSAGES CALLING ME ALL SORTS OF NAMES IN THE BOOK BECAUSE THEY DIDNT WIN A PRIZE OR I HAVENT GOTTEN AROUND TO ANSWERING THEIR EMAILS,TEXT,DMS ETC.
SOME EVEN TELL ME HOW USELESS I AM,AND HOW I WILL NEVER GET HELP WHEN I NEED IT..
THE THING IS, NOTHING CAN STOP ME FROM BEING WHO I AM..
I CANT GIVE MORE THAN I HAVE.
#IF BLESSINGS ARE AROUND YOU IT MEANS GOD IS IN YOUR NEIGHBOURHOOD..
WHY NOT APPRECIATE AND PRAY YOU BECOME ONE OF THE PEOPLE GOD WILL BLESS?
ITS SUPER UNFAIR BUT WHO SAYS LIFE IS FAIR..
THEY WILL ALWAYS SAY SOMETHING EVEN IF YOU DO NOTHING SO JUST DO?
BETWEEN I DONT KNOW ANYONE PERSONALLY WHO WON MY GIVEAWAYS OR WHO I HAVE HELPED PRIVATELY OR PUBLICLY VIA SOCIALMEDIA
@ebubeamandannebeolisa manda I PRAY GOD PROVIDES FOR YOU, SO YOU CAN TEACH ME WHAT REAL LOVE,REAL HELP AND REAL LIFE IS..Until then I WISH YOU ALL THE BEST.