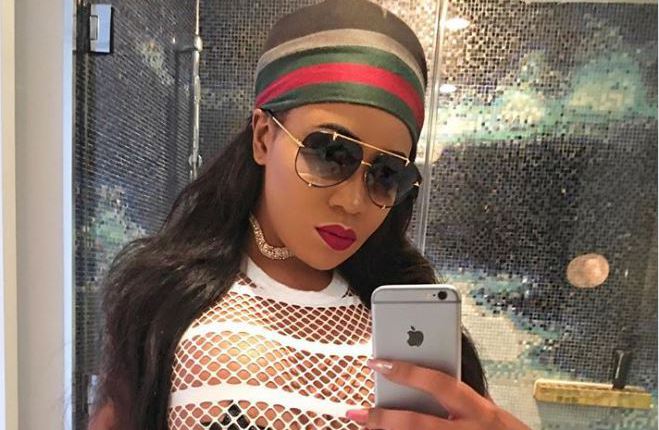 The relationship drama between Vera Sidika and Oriyomi Johnson is no longer child's play.
According to the Kenyan socialite, the Nigerian business mogul is hunting her down, making her life miserable and is the mastermind behind the recent hack of her Instagram account.
Writing on her SnpaChat, Vera posted an alleged screenshot of a WhatsApp note from the Nigerian, in which he promised to make her life miserable.
"I make you a promise on this day. I will make your life miserable," the note reads. "You've stepped on the viper's tail."
The duo separated in May and then proceeded to drag themselves on social media with Oriyomi allegedly accusing the socialite of prostitution while she claimed he is into fraudulent business.
Their drama peaked following Oriyomi's interview with a Kenyan blog in which he claimed that Sidika aborted their baby. But Vera Sidika denied the pregnancy explaining that she lied about it.
Now, strangers are allegedly showing up at Vera's house and frightening her mother. Her business is on standstill and the socialite is blaming Oriyomi.
See her notes: