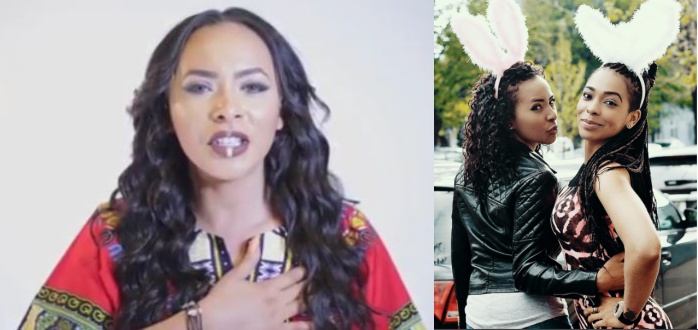 Earlier this week, TBoss trended after failing to sing the national anthem in a truth or dare game.
Her look alike sister, Wendy Idowu, has come to her rescue to prove that the Idowus are proudly Nigerians.
Wendy took to TBoss' Instagram account to post a video of herself singing the National Anthem.
She wrote in the caption,
"We are proudly Nigerians. We are one of the strongest Nations. A land full of opportunities and greatness. We may have forgotten the national anthem but we are reminded today that it the most important part of being a proud Nigerian. Nigeria, Boss Nation let's rise up and recite our national anthem . Be proud of who you are and where you come from."
See the video below: