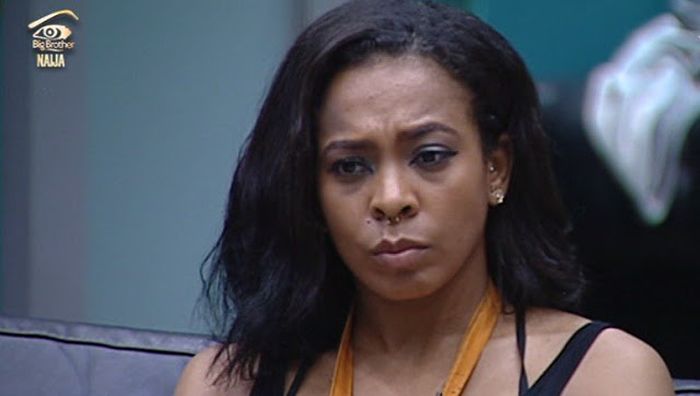 This is the last week of Big brother Naija (BBNaija) reality TV show. The winner of the N25million will be announced this coming Sunday. Well the show has succeeded in distracting many of us from important national issues. Many of us are campaigning online for votes for our favourite housemate.
However, one housemate who seems to be generating a lot of buzz is Tboss due to his character, approach and controversial attitudes in the house. So many fans and followers of the BBNaija have come to dislike her attitude. Even my colleagues, half of them don't seem to fancy her.
They will rather see big brother keep the money than crowning her the winner. But guess what? A good number of my colleagues are rooting for her. From the little survey I conducted, here are 4 reasons why many people don't Tboss to win BBNaija 2017.
1. She always plays the victim card:
One of the reasons people hate Tboss is she always plays the victim card.
Efe wins Head of house-- Tboss will cry and be sad
Bisola wins head of house -- Tboss will cry and be sad
Tboss loses a game -- Tboss will cry and be sad
I guess she just wants everything about the house to resolve around her, and trust Nigerians the way we behave and act. Many Nigerians don't like that.
2. She's classy and unapologetic but people think she's proud:
Tboss has class and I love her for it. I'm sure so many like her for that too, and she's unapologetic for it. With that so many people thinks she's proud maybe because she came from a rich background. Tboss is a kind of lady that does what she wants and believes it's right for her and unapologetic about it. Whether you like it or not she doesn't care.
3. Her Sister, Wendy's attitude:
Now, this is one reason I began disliking Tboss attitudes. Her sister Wendy isn't doing a good job selling her to haters. I don't follow much of what is happening on the BBNaija show but when it first began Tboss was one of my favourites among the housemates. But as time went on, the love some fans had for her went down.
Wendy is aware that some people don't like her sister Tboss, she (wendy) will be adding salts to the injury by throwing shots and insults on fans. One of the post she made on social media was making accusations that fans have gone to report Tboss's page on Instagram thereby resulting to the block of the page. She would call out fans and be complaining all around that people hate her sister.
She always feels her sister, Tboss deserves special treatment. Wendy no be so. Yes all housemates have haters but don't rub it on their faces since you want more votes for her to win. You have to sell her positively.
4. No Concrete Reason for the hate:
People just hate Tboss for no reason. Ask some why they hate her and they won't give you a concrete reason why they do.
Do you agree ?