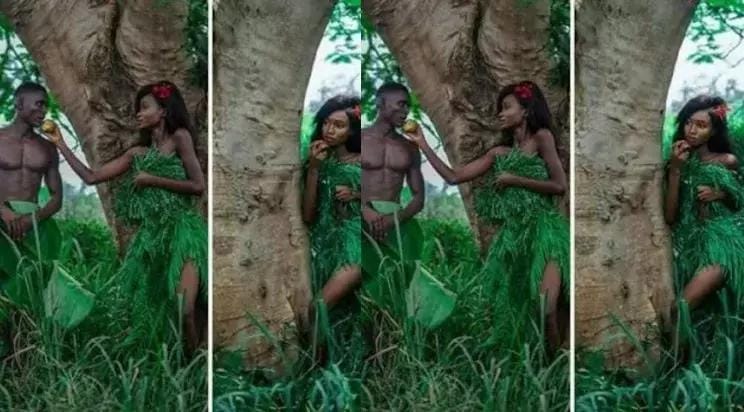 Nigerian couple has gone viral for their bold, hilarious choice in style and outfit for their pre-wedding shoot.
The craze of pre-wedding shoot that has taken over the Nigerian couple seems to be escalating each day. The idea of taking romantic-looking photos in a bid to capture memories of a union has become a Nollywood soap opera that won't end.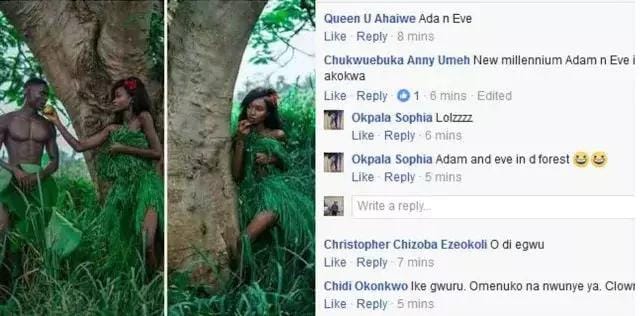 Ifeanyi Orakwue, an OAP at Radio Sapientia 95.3FM, Onitsha, Anambra state and his fiancé who got overly excited about their union decided to go to church for their pre-wedding shoot inspiration.
To the non-christian world, Ifeanyi and his bride rocked leaves comfortably as they connected with nature. Although some people are impressed with the creativity of what we are tagging, modern-day Adam and Eve.
So I ask, Is this Creativity or "Kolotivity" ?