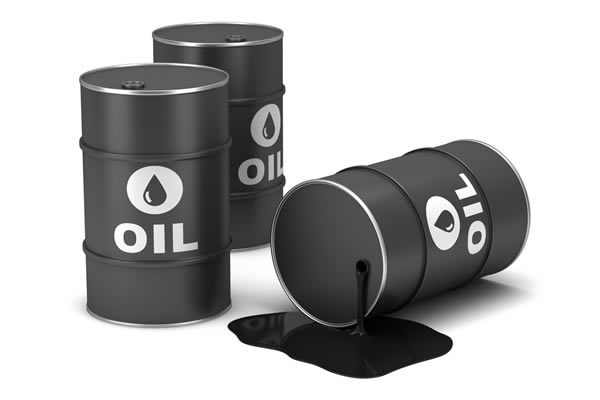 Oil prices retreated in Asia Tuesday, with Brent easing below $50 on news of increased production from Nigeria following the repair of infrastructure damaged in militant attacks.
Bloomberg News reported Tuesday that Africa's biggest oil producer pumped an average 1.53 million barrels a day last month, up around 90,000 a day from May.
The Nigerian state minister for petroleum resources, Emmanuel Kachikwu, said last month that a ceasefire with rebel forces had allowed the government to repair damaged oil pipelines, Bloomberg reported.
At around 0620 GMT, US benchmark West Texas Intermediate for August delivery was down 82 cents, or 1.67 percent, to $48.17 and Brent crude for September eased 55 cents, or 1.10 percent, to $49.55 a barrel.
"Oil prices are pulling back on easing supply disruption concerns, as markets reacted to news that Nigerian production has increased," IG Markets analyst Bernard Aw told AFP.
"Nonetheless, oil prices remained relatively stable around the $50 mark. This will be welcomed by the oil sector."
Despite the increase in production, a recent resumption of attacks on Nigerian oil pipelines has underscored the volatility of the situation in the country.
Militant group Niger Delta Avengers on Sunday claimed five attacks on the country's oil and gas infrastructure.
The Avengers are fighting for a bigger share of crude revenue and greater political autonomy.
British bank Barclays said prices will also remain under pressure from the impact of Britain's vote to leave the European Union, which is yet to fully unfold.
"The dire warnings about the effect on global financial markets and risk appetite from a UK vote to leave the EU are yet to manifest themselves in commodity markets, which in general have performed robustly over the past week," it said in a market analysis.
"Whether this proves to be the calm before the storm depends on the extent of negative contagion," it added.
"The deterioration in the global economic outlook, financial market uncertainty and potential ripple effects on key areas of oil demand growth are likely to exacerbate already-lacklustre industrial demand growth trends."