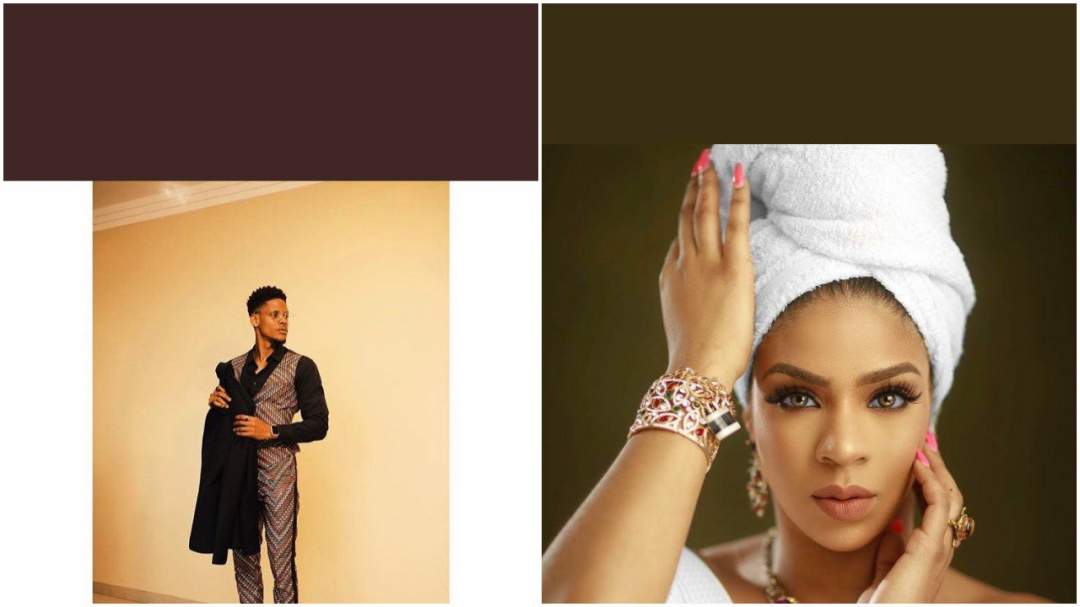 Nigerians on social media have reacted to the new twist introduced to the reality show.
We reported that Big Brother on Tuesday introduced two new housemates to the BBnaija reality show.
The two new housemates are Vendita and Elozanam.
Vendita is an actress from Delta State.
She is a mother of two and had featured in different musical videos, while Elozanam is a 33-year-old actor, and a producer.
However, diverse reaction on Tuesday trailed this development.
Here are some comments DAILY POST gathered on Twitter:
@Ifemuah, "Dear Biggie,Is this your twist? Sorry to say but it doesn't make sense. Yours truly, a disgusted viewer."
@Iamzeenart, "Venita have spent just 1hr in the house and she has more fans than 4 housemates that have spent 30days in the house ."
@Kingtife, "Ellozona's coming will be irrelevant, Gedoni will leave before Khaffi, Tacha /Seyi/Mercy will make top 5. Venita's aseju might be too much."
@temii, "Abeg are they fake or real housemates am not finding this funny at all. Like its unfair on this housemates now."
@cornel_uchenna, "you see this suppose twist is just one over hype stuff. Was expecting something extra ordinary but it is what it is."
@Oluwonjumiloju, "I'm still waiting here for Biggie to announce these Veleta and Shazam as fake hms bcoz the only thing the realness of these housemates will spell is unfairness."
@Elbanks7, "Tacha I wish you all the best, I will support you in my own little way, win or lose God will guide and bless every step you take, but this show is shit, fuck all the organizers."
Baba_alabi, "If those housemates are not fake. Then Am not watching Big Brother Naija Again.Rubbish."
@Gail_pezzy, "Mercy and Venita will actually be good friends in the house, both are vixens and probably knows each other just pretending for the game."
@undefeated_0, "Mercy carried her things back to Ike's room sharply. With the coming of Venita she now understands that this is a game and no time for useless emotions, the ship keeps sailing."