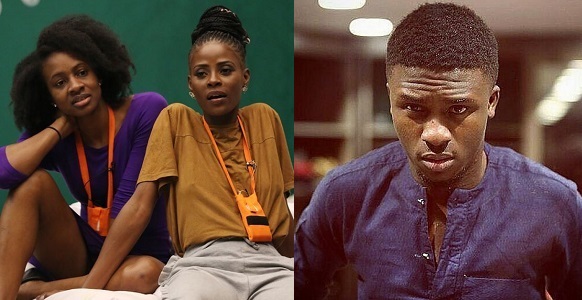 Following over 20 weeks in the Big Brother house, eluding evictions and making their marks in the big brother house, Anto Khloe and Lolua have finally been evicted from the Big Brother house missing the chances of winning the Big Brother game.
It's quite ironic as two out of them were the ones who were reinstated back into the Big Brother after their eviction from the show weeks ago.
Anto, Cee-C, Khloe, Lolu and Miracle were the housemates up for eviction in the penultimate week before the climax of the big brother game and tonight has seen Anto, Khloe and Lolu losing their chances of staying through to the finals.
We certainly hate to see them go and we certainly know that we'll miss their stay in the house but everything must come to an end and someone has to win, it's just quite sad that it's not Anto, Khloe or Lolu.
With one week left in the Big brother game, it's finally the time we'd see who'd emerge as the winner of this year's season.
Alex, Tobi, Nina, Miracle and Cee-C have the chances of winning the game... so let's wait another week and see what their fates will be...