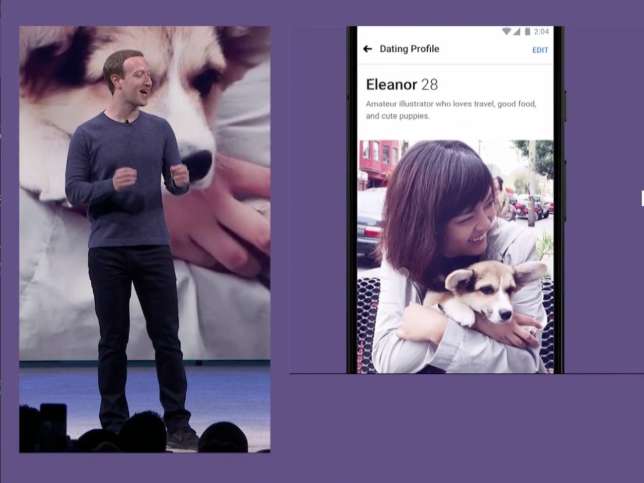 Mark Zuckerberg announced that Facebook would soon be rolling out dating features during the keynote speech at the F8 conference on Tuesday. Zuckerberg said that Facebook is focused on helping people build meaningful relationships, and that it wouldn't be "just for hookups." The keynote comes just weeks after Zuckerberg had to testify in front of Congress about its data scandals, but the CEO assured the audience that it was designed "with privacy and safety in mind from the beginning."

Mark Zuckerberg just announced that Facebook is joining the dating game, to help users build perhaps "the most meaningful relationship of all."

The announcement came during the keynote of this year's F8, Facebook's annual developer conference where CEO Mark Zuckerberg and his executive team generally unveil what the company has been working on for the last year. It turns out one of those things is a competitor for apps like Tinder and Hinge, although he emphasized the intent to build long term relationships, and "not just hookups."

It's unclear how exactly developers could control that aspect of it, but security was apparently taken seriously while it was being built: "I want to be clear that we have designed this with privacy and safety in mind from the beginning," he said.

We don't know much about the features just yet. What we do know is that opt-in features are going to be in the Facebook app. Users can make a dating profile, which can't be seen by friends, and then get suggestions of other people who have opted in and suit their preferences.

Facebook is currently walking the F8 audience through the dating features, so refresh this post for the latest.