One of Our Admin posted a Tutorial Yesterday on how to Block Your Friend or Enemy Sim Card. Click
HERE
If You miss the Post.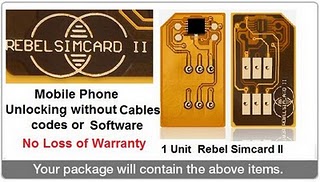 Many People were Complainin that they need Code that would get it Un-blocked..
It is very Simple and Easy..

HERE IS HOW TO UN-BLOCK SIM CARD
Just insert the
blocked sim inside phone, then
remove it and switch off the
phone
and insert the blocked sim again
and switch on the phone the
press
this code: *22233421#

after
which
press the new pin you wish.
Hey!! Do You Know It Takes You
4 Secs To Comment On This
Post and Share with Facebook Pals? Try It !!!